My view on vacation: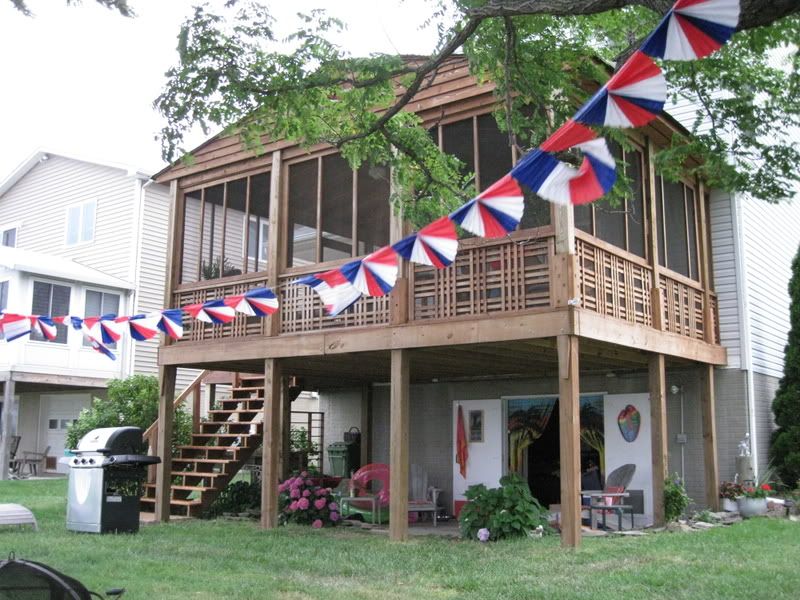 And my view at home . ..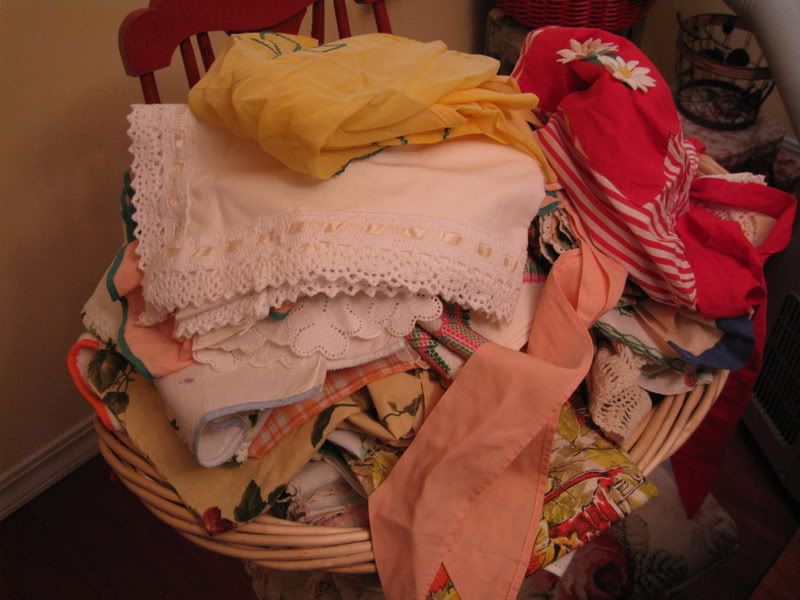 I'm already hard at work cleaning, ironing and sorting all these wonderful vintage linens for
The Goodness Shop
. My mother has decided to part with some of her personal collection. Wait until you see! I also found some things to list from our many visits to thrift, antique and junk stores.
Here is one find that I intended to list in the shop but the more I handle it the more I love it: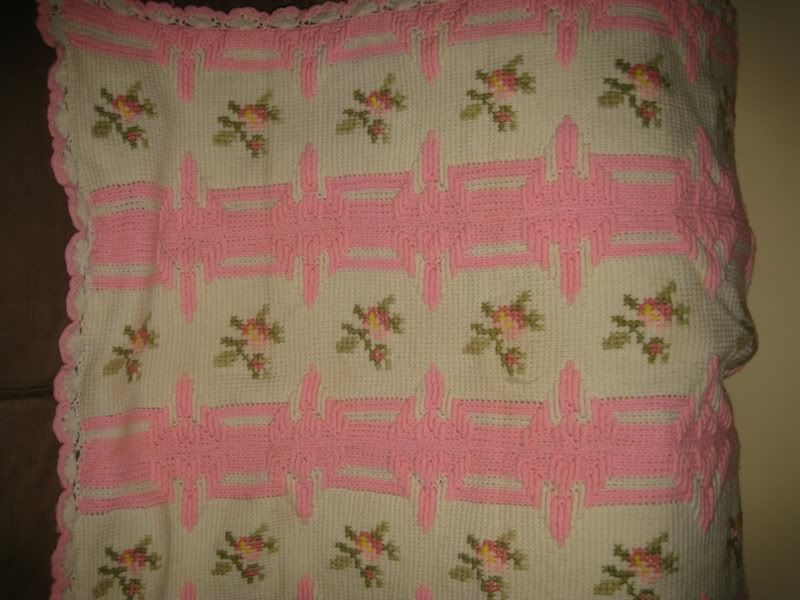 It's a sweet vintage crocheted baby blanket. I love the design!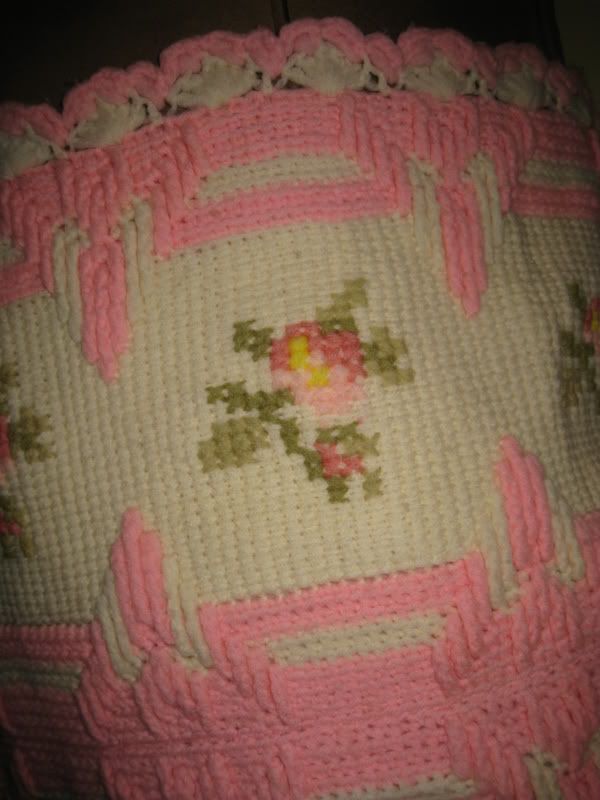 I believe it was made from a wool yarn and it shrunk up a bit when washed to give it that tightly knit look.
My favorite part is the way the maker put it together: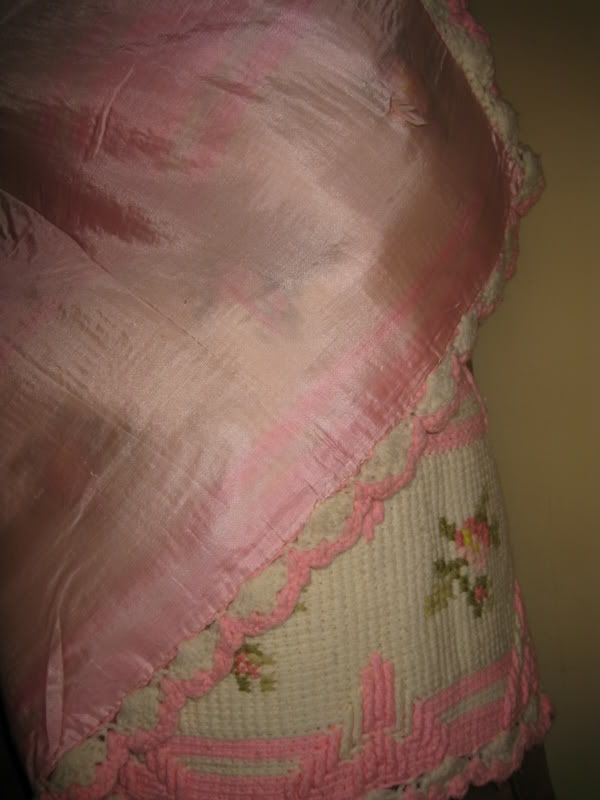 The back is lined with a silky material and then hand tied to the top like a quilt! What a great idea. It makes a hand
crocheted
baby blanket even more special. I love this! The blanket was steal, only $3.50 and I'll be keeping it. :) I'm sure you are surprised.
Check the shop this week for updates and I'll be back to share a wonderful swap I received from my dear from Dita!
Hugs,
RR