When you look around your house, do you see unfinished projects? I see MOUNTAINS of them. I love starting things, it's the follow through that gets me. Several times a year I decide I'm going to finish up these projects or scrap them. I have yet to pick up a knitting project that is half done and finish it. I really need to work on that. I did manage to accomplish one small project that's been on my to do list for some time now.
A while back I
thrifted
this super cute Collie planter: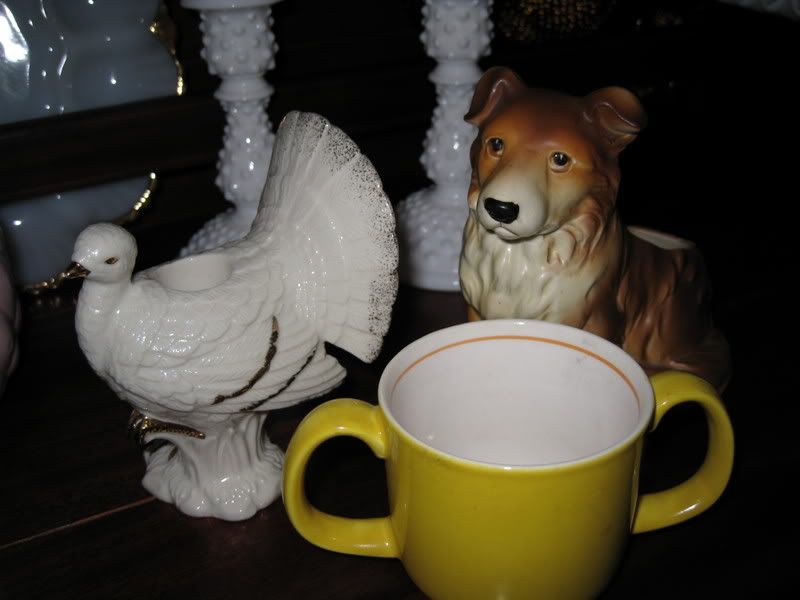 Seen here with a
Lenox
turkey candle holder and a
Mikasa
First Birthday s
ippee
Cup, my sweet collie planter has been waiting patiently to be
repurposed
.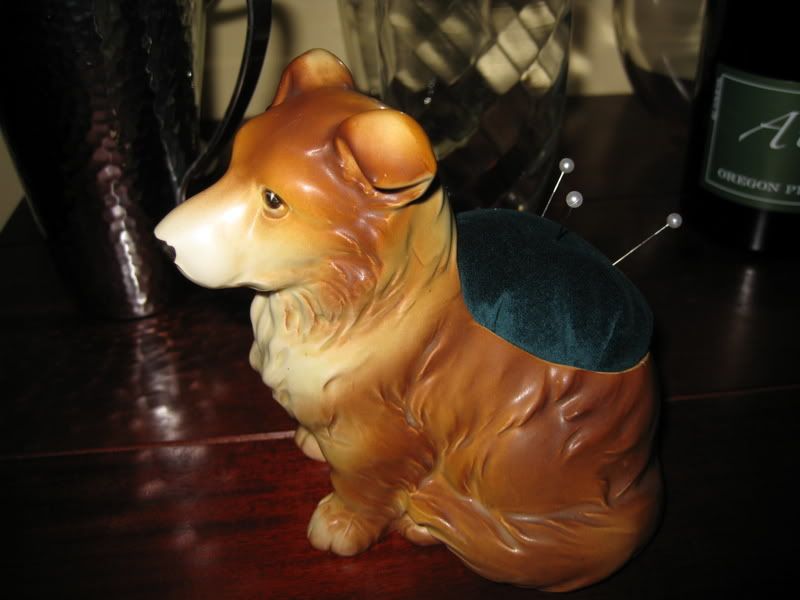 He is now a lovely pin cushion and I heart him even more. I used some
thrifted
velvet to make the cushion and just popped it in there. I didn't need to glue it or anything. This is my first Collie item and I couldn't be happier.
Oh and crossing something off the to do list is great, too.
fondly
R