There is a serious epidemic of The Lazies here at
Casa
de
Goodness. Seriously, I have been on the couch so much that it's starting to lean on one end. Sigh . . . I need to break the cycle! I'm trying to be more "up" today and have plans to do all the laundry and clean the kitchen at the very least. A big migraine over the weekend kept me from my chores as well.
I did manage to start on my doll pattern: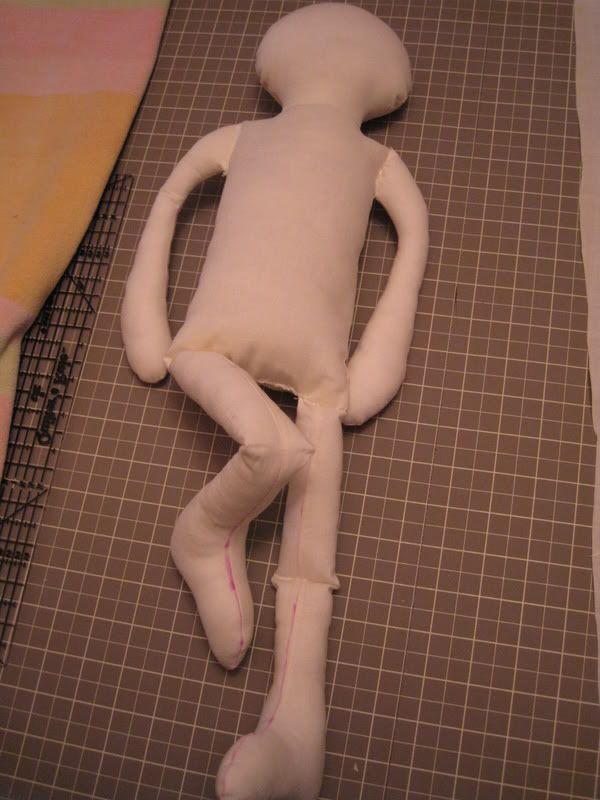 This is my first body
proto
type. Eh . . . I don't love it but it has some good qualities. I like the arms but does the head seem to small? And what about her legs? I do like that she's a bit wonky, it adds character I suppose. I will make her into a doll and see how it goes. She is big, I thought it would be easier to shrink the pattern later. Suggestions are welcome!!
I'd also like to get on to making
some
animals. My Mom handed me this when I visited last week: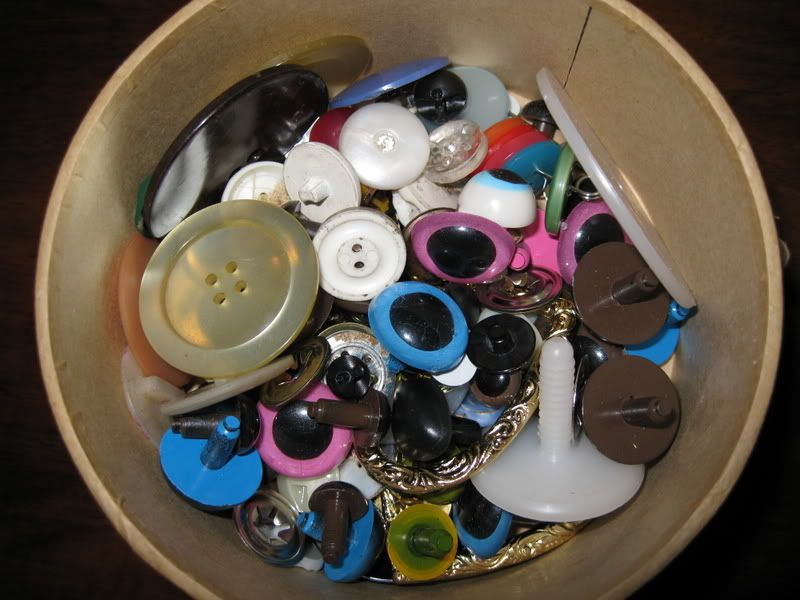 She
thrifted
what she thought was a huge bag of buttons but they turned out to be eyes! And a few noses. :) These are just the loose ones, I have loads still in the packages, too. I think they are older, the prices are like 15 cents. I love those big pink ones! Oh whatever shall I use them on . . .
Speaking of
thrifting
, I don't have much to share. Mostly I've found fabric and pillow cases to use for fabric:
I love how these all go together so well. I've also found some utilitarian things like a lovely terry duvet, a new bathroom rug and a bed skirt. Not very exciting to blog about, however.
Well my dear friends, please send me some energy vibes to fight off The Lazies. I'll be back later this week to share some swap goodness and perhaps have a giveaway . . .
Fondly,
Rebecca