I am so hot lately. I guess I got used to the central AC at my parents and now it's back to window units and sweating lol. I'm trying not to let that keep me from being productive. As always, my to do list is long.
I was able to list several new things in
The Shop
.
Vintage petal scarves, embroidered dresser scarves, sequin trim, buttons and more! I have loads more to put up there, too. It's nice to down size my personal collection and very fun to thrift with the shop in mind. I love seeing old things turned into something new. Please click
here
and see how
Vallen
used some trim from The Goodness Shop to make a GORGEOUS summery peasant blouse!
Now I haven't just been thrifting, I have created a few things myself. I've done a few swaps and I'm working on a third. I also made this bag for my sister: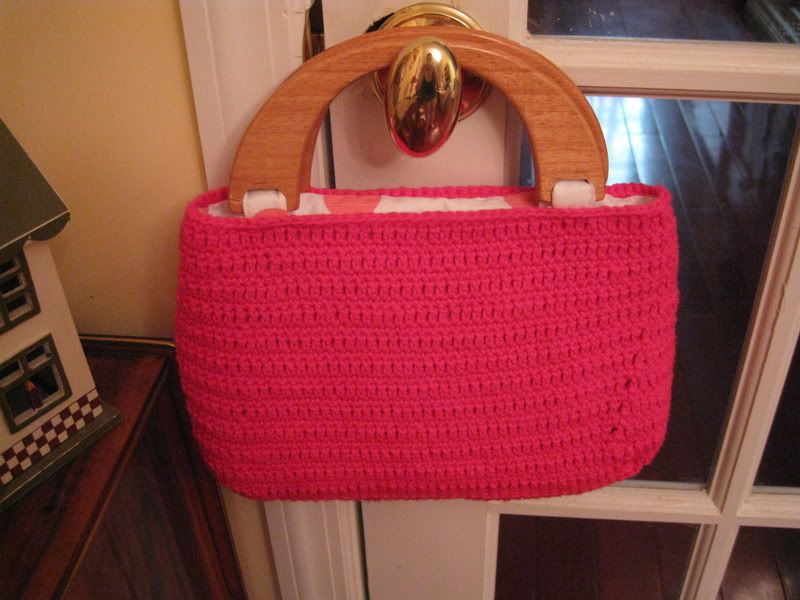 My favorite part is the inside: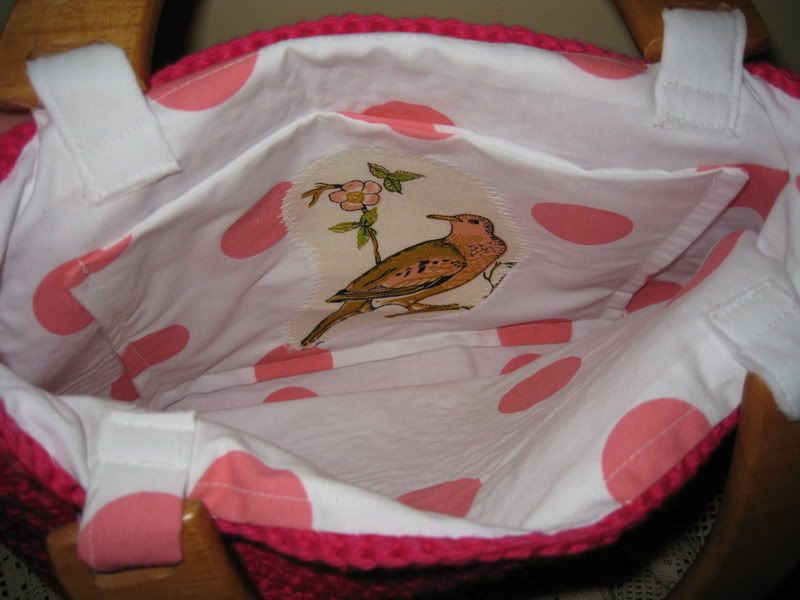 The bag is crocheted from Lily Cotton Elite which of course they don't make anymore because I like it. Hmpf. The handles are from a bag I thrifted, the pink polka dot lining is thrifted and the little birdie was cut from a thrifted linen calendar tea towel. I just zig zagged him in there. I really love the affect! So now I'm searching for more linen pieces to cut up and use in this way. I've been looking for a bit of a "signature" and this is pretty cute though I'm sure there are loads of people out there doing it. LOL
So now onto the next project . . . . I've got a few things on the burner including a series of posts harkening back to crafting in the 1950s. I won't tell you any more now but I think you'll get a kick out of it! Also planning to attempt my very first pattern for a stuffie or doll. Wish me luck!
cheers
Rebecca