I'm back. The wedding was awesome! (as I knew it would be) But I have a nasty cold that will not go away.
Blech
. So now I need a vacation from my vacation
LOL
.
I will have more pictures soon but do have this gem to share: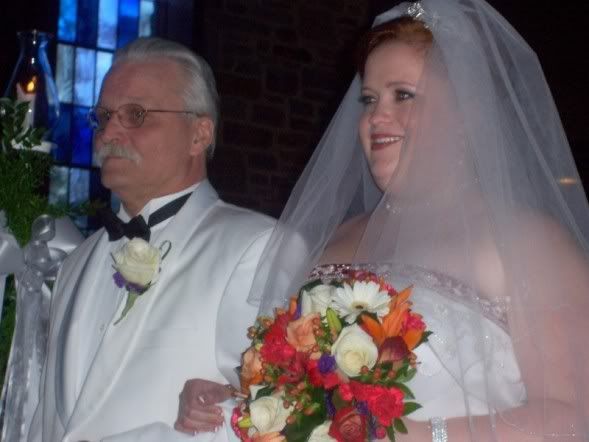 My beautiful sister Mandi and my
handsome
Dad on their way down the aisle. It was a tear
jerker
for me.
So I think I'll be on hiatus post wise until next week. I want to get caught up on all of your blogs and get myself organized at home. I have a swap to work on and should probably get my holiday crafting in order as well.
As for my 200
th
post winners, I put numbers in a coffee cup and drew out two:
Comment Number 23 was from
Christy
and Comment Number 26 was from
Raesha
! So girls lookout, there's some Goodness coming your way next week. I probably have your mailing addresses but please email them to me anyway. :)
Bug germ-free hugs,
Rebecca