As you know, I'm both a knitter and crocheter. When I first learned I was buying up every yarn I could find. In the last few years I've refined my tastes and come to realize that I love to knit with cotton. I love the feel of it, the versatility, the way it accentuates a stitch pattern . . . I love everything about it. I love that it is
steeped in history, too
. There is evidence of cotton fibers in Mexican caves from over 7,000 years ago!
John Mandeville
in 1350 described cotton plants as "a wonderful tree which bore tiny lambs on the endes of its branches."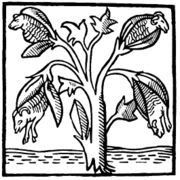 When I went to the craft store over the weekend ALL the yarn was on sale. All of it. Man I hate it when that happens. You know I had to buy some, right? So I went around picking up my goodies and when I dumped them all in the basket guess what? They were ALL cotton. I honestly hadn't noticed. I had
Bernat Cotton Tots
,
Patons Grace
and the incredible
Lion Brand Nature's Choice Organic Cotton
. I only just discovered this yarn and I already love it. It's incredibly soft and a joy to work with. I started this afghan with for a friend:
This picture doesn't do it justice. You have to feel it to really appreciate it. This will be very hard to give away! The colors are macadamia (lighter shade) and pecan. It's a standard chevron stitch pattern and goes quickly.
I also started this hat as a gift as well: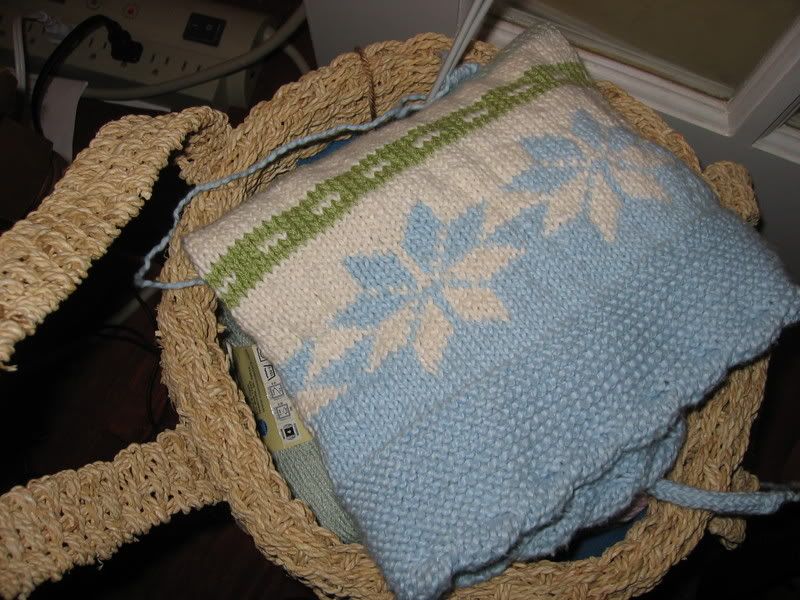 It's a stocking cap shape and it's still waiting for ear flaps and a few pom-poms. :) It's a pattern from the winter 2006 issue of Vogue Knitting. I used a combination of Bernat Cotton Tots and
TLC Cotton Plus
which is a cotton acrylic blend. The two yarns work well together. I need to work on making my stranded knitting a bit looser as the hat seems to tighten around the snowflake motif but I'm still pretty happy with it. I hope to fashion some mittens to match.
So I'm rolling with my hand made gifts! Once Thanksgiving is over I plan to really kick it into gear. I've made a list of potential gifts to make and it grows every day! Have you seen
these too cute monogrammed towels over at Mama and Jack
? I've never done applique but
Sarah
promises it's easy so I think I'll be giving these a try. They will make great gifts!
And before I sign off, here is a sneak peek for my
Ga-Ga for Garlands
swap partner
Tini
: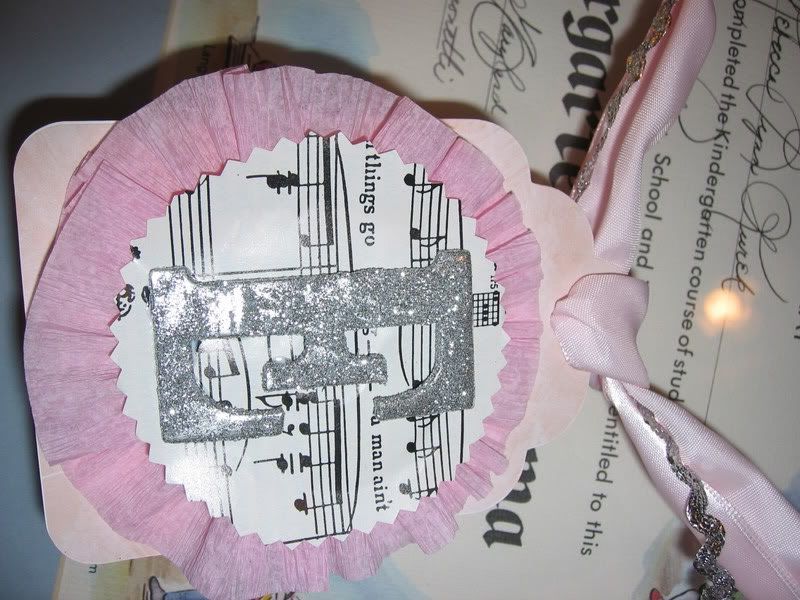 Winging it's way to Germany right now! I'll reveal the whole thing soon. It was so easy to make and I'm sure to make one for myself! I had a serious "ah ha" moment concenrning those crepe paper pin wheels.
Have a fab day!
Rebecca