When I start pulling my hair out and cursing like a sailor. How did Christmas sneak up on me? Yes I know it's not even December yet but STILL. I am feeling very unprepared. Mostly in the holiday shopping realm. I have picked up a few things here and there but I still need a few perfect gifts for the men in my life. Why are men so difficult to shop for? Ugh.
Anyway, how was your Thanksgiving? Mine was nice and relatively uneventful (other than a small microwave fire). I had a house guest for a few days, my dear friend Nina. Since you know I have loads to share with you (and loads of catching up to do on your blogs) today I'll just share a little bit about our trip into Manhattan on the Wednesday before turkey day.
In Rockefeller Center there is a darling chocolate shop,
Teuscher.
The chocolates are amazing and very pricey. The have an entire line of what they call "Fantasy Packaging" and it is incredibly charming!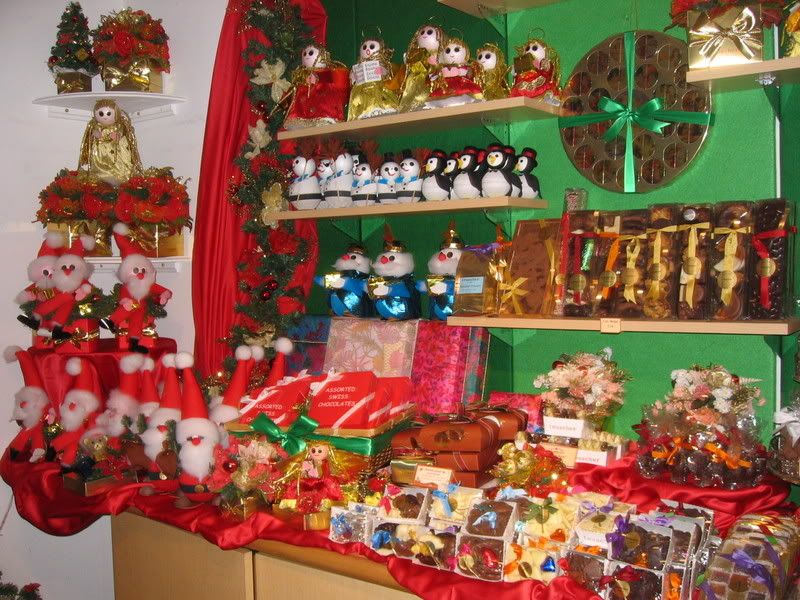 I love the angels on the top left and the blue fellas two shelves below them are magi!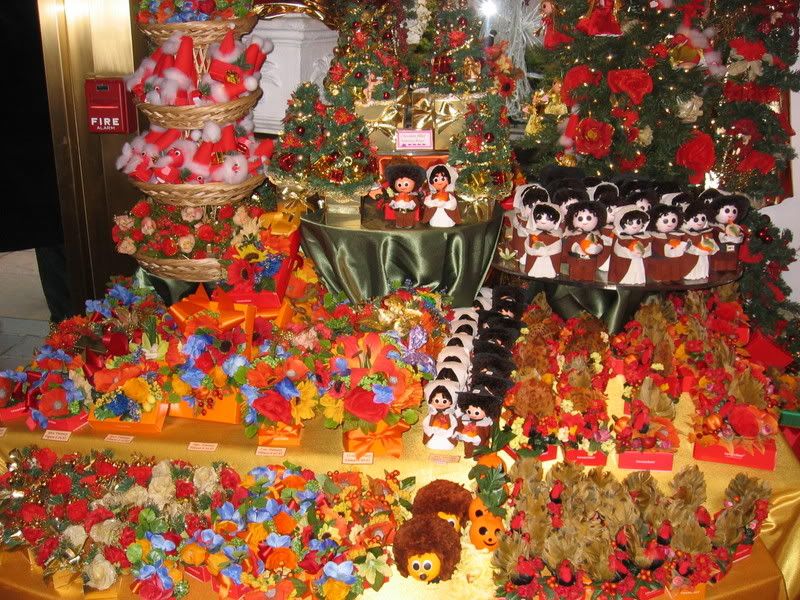 And how cute are those Pilgrims?? It's a lovely store and maybe I'll splurge on a few sweets before the end of the year.
We of course had to walk through Rock Center.
I love the big statues around the outside the best. They are lovely! The tree wasn't lit yet, they will do that this week, but it was there getting ready for it's big debut.
Nina and I took a long walk through central park and made a visit to the Met. The special exhibit was Egyptian treasures and that is right up my alley! I wish I could share some lovely photos with you but as you are not allowed to use a flash in the museum all I have are some grainy shots of the statues of
Sekhmet
just outside the exhibit doors. She is one of my favorites of the Egyptian Pantheon and it was wonderful to see such well preserved statuary.
No visit to NYC during the holidays is complete without a trip to Herald Square.
They were setting up for the big parade and people were out in droves! I snagged a few Martha ornaments that I'll share later in the week. Boy that woman is everywhere!
We rounded off our day with the best mug of hot chocolate I've ever tasted.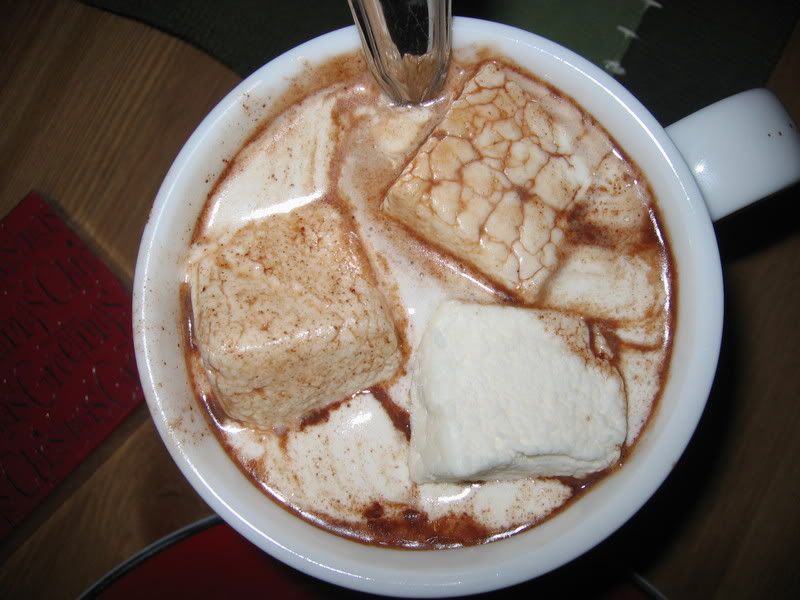 I splurged on some hot chocolate and hand made marshmallows from Williams Sonoma and boy was it worth it!
I hope everyone had a fabulous holiday and I look forward to getting back into the blogging mode! Send me some good holiday jou-jou so I can get in the seasonal spirit!
hugs
Rebecca