I
received
my lovely swap yesterday from
Maija
for the Vintage Children's Book Swap hosted by
Jenny at the

Polkadot

Pixie
.
Ah, this might be my worst photo yet, but in my defense, I was really in a
hurry
to unwrap this cute gift and couldn't be bothered with things like centering or good light. :)
First, here is the gorgeous bookmark she made:
I love it! I love the colors, the photo and especially that little crown.
And here is the book:
It's "A Child's Garden of Verses" by Robert Louis Stevenson and it was well loved by it's previous owners I am sure!
Look at the beautiful end papers: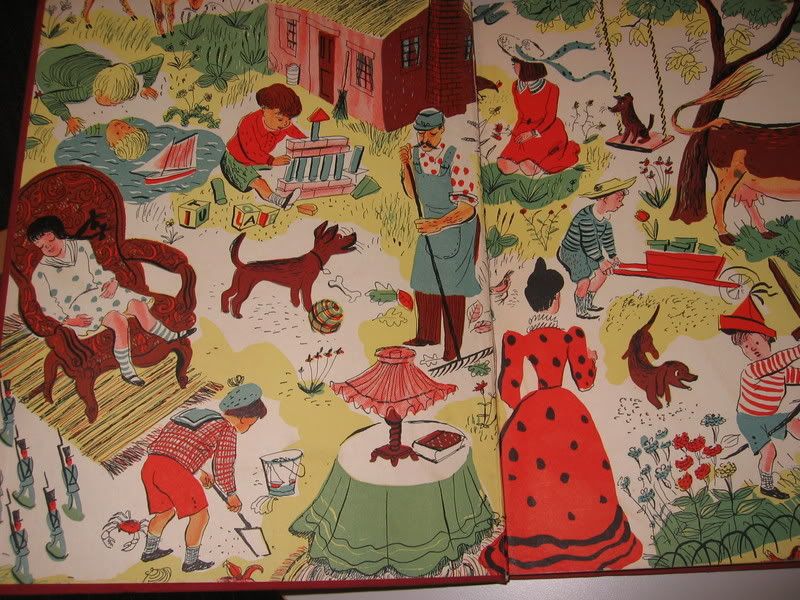 And the poems inside are all so beautiful illustrated: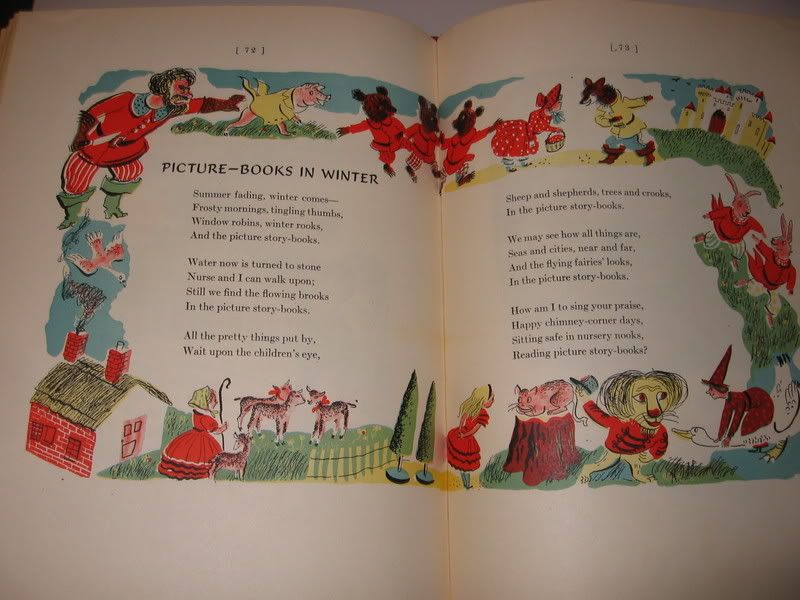 Thank you,
Maija
! I love it. I hope you like what I sent to you! I've already tucked your fabulous bookmark in
what I'm reading currently
. :)
*********************************
So I actually feel like I have a few days of things to post about and here it is already Friday! So I'll be back next week with my new collections, some more thrifts and a few crafty projects. I hope to have a shop update soon, too.
Have a fab weekend!
Rebecca