Yes, I'm already thinking about it. Mostly because I didn't get to do nearly all I wanted to last year and promised myself to get a jump on things this go around. And I'm not the only one thinking about it, I found this on the news stand a few weeks ago: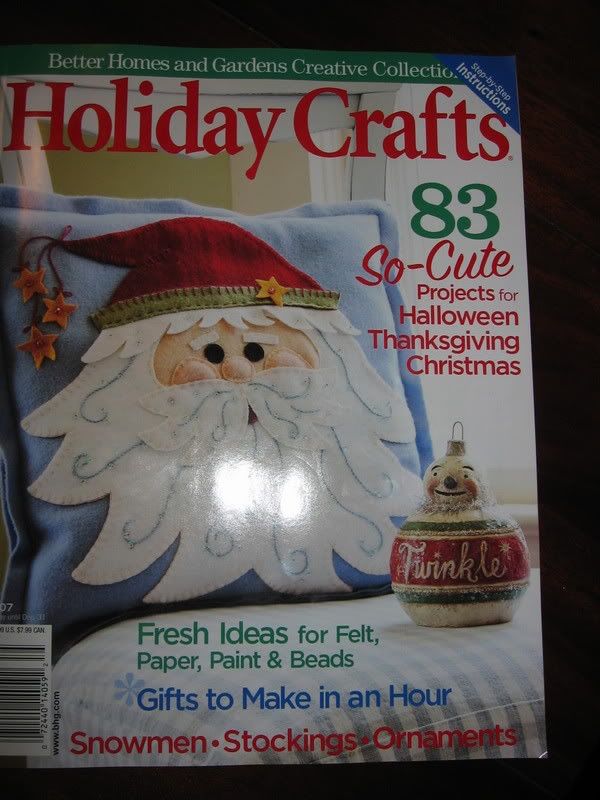 I often buy holiday craft magazines and am disappointed but this one has
lots
of "so cute" projects just like it claims. I love the felt Santa pillow and look at that snowman on the front!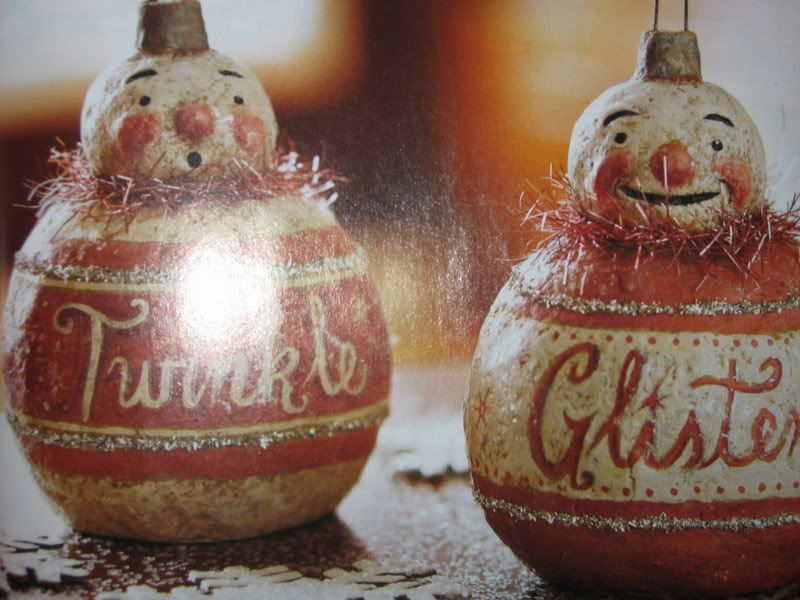 (sorry about the glare, I was in a hurry.) These guys are adorable! I know I don't need ANOTHER hobby (they are made with paper clay) but seriously, don't you love them?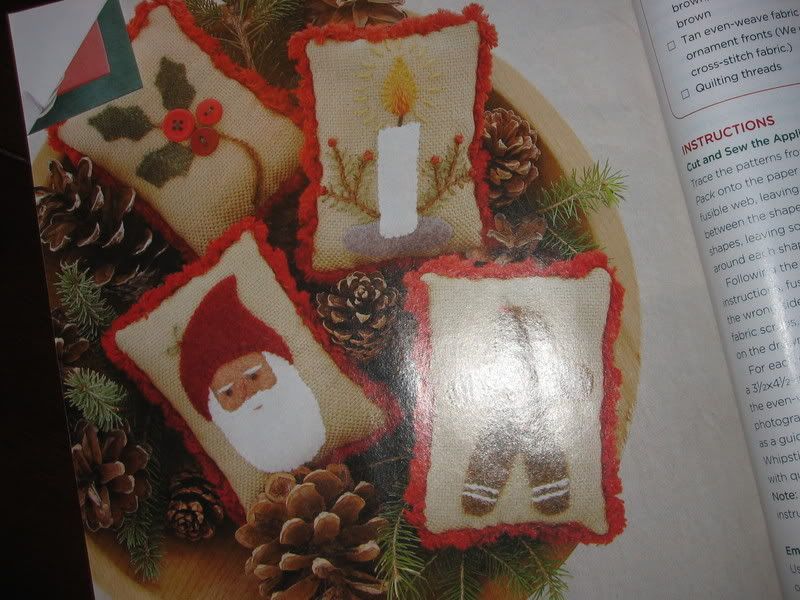 And these punch needle embroidery mini pillows are cute, too. My friend Dita said she's been trying punch needle-
ing
and likes it. :)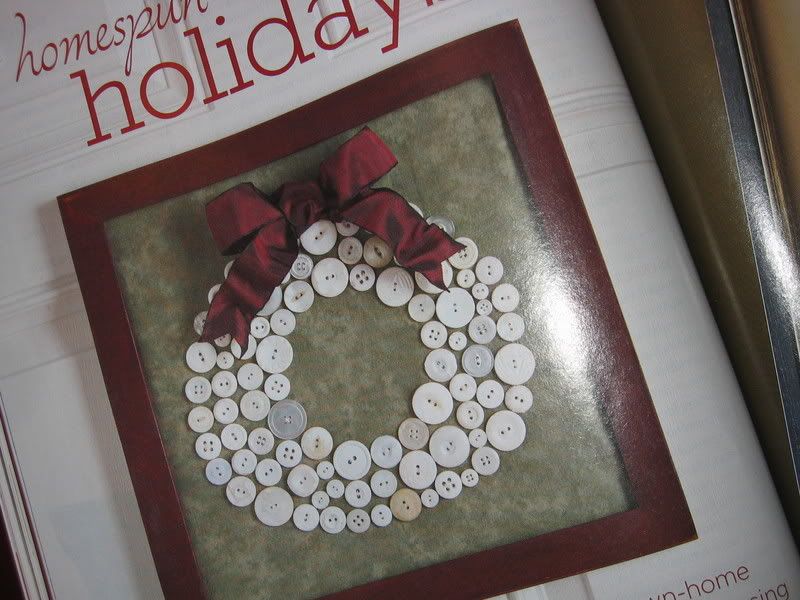 And this framed button wreath would be easy and I think you could leave it up year round in those neutral colors!
I think the magazine is worth picking up, there are a few other projects in there I may try my hand at as well. Any body else starting their holiday crafting yet?
*************************
I'm up to my neck in swaps right now and while I'm feeling overwhelmed (you were waiting for it, weren't you?) I'm loving the
creative
push it's given me. Sadly I can't share anything with you yet but hang in there!
cheers
Rebecca