I started crocheting a baby blanket. I have a few gifts to make for expectant friends and since there are so many cute knit and crochet patterns out there I thought I'd whip up something on the old needles.
Using the
Heirloom Lace Throw pattern from Lion Brand
I have this: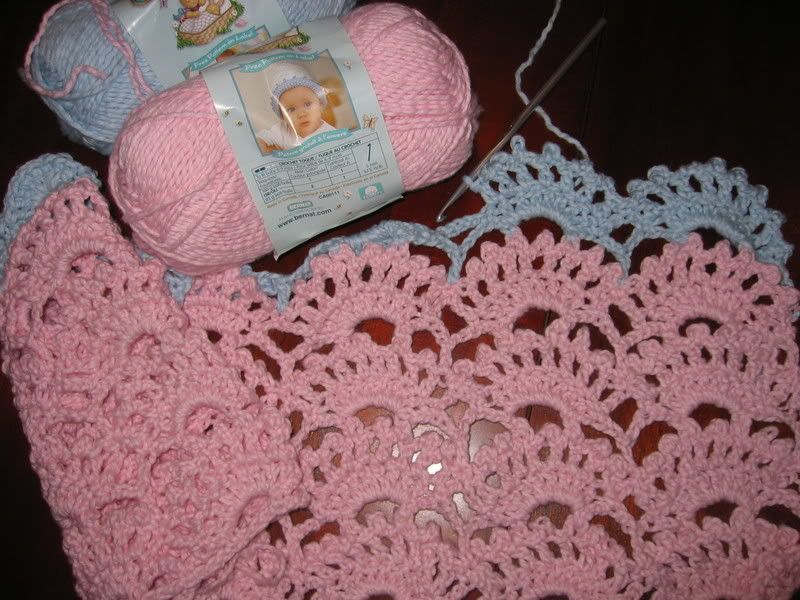 Hmm
. . . well? What do you think? Should I continue on with the blue? It will be four rows of each color alternating and probably with a pink border or should I stick to pink? Or should I scrap it considering it's maybe not as cute as I thought it would be . . . it is incredibly soft though. Thoughts?
And speaking of babies, I told Luis that we shouldn't call our smallest dog, Kaiser, puppy anymore because he's 2 now. It was kind of a joke since I'm assuming Kaiser won't get a complex and honestly I think he thinks is name puppy anyway. Then we are watching TV last night and look over and see this: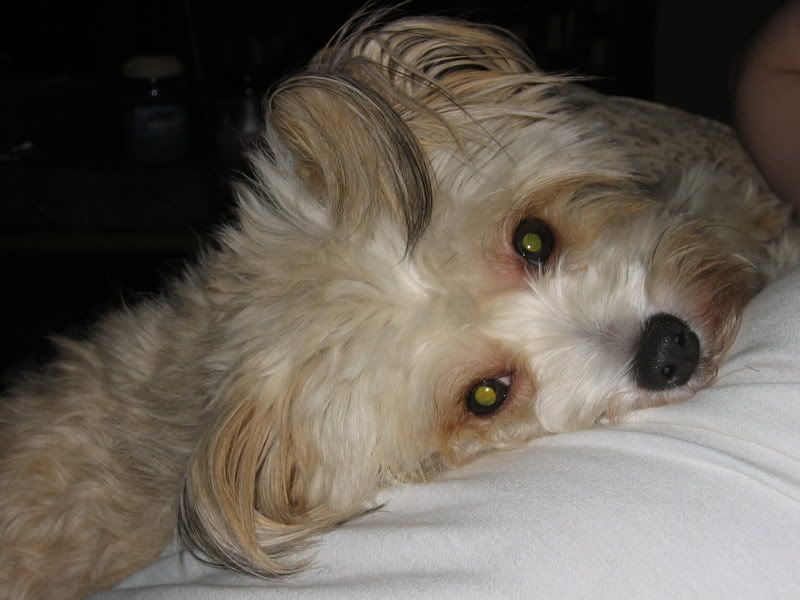 Um yeah, still looks and acts like a puppy so I guess the name is staying. :) That's him camped out on my husband's belly by the way, his favorite place. I told L. it's because it's warm and makes
gurgly
noises. ;)
*******************
Today is the day to get those Orange and Yellow swap packages in the mail! If you think you'll be late please let us know at
sgswaps@hotmail.com
and your partner! If you haven't been over to check out the
Flickr
site
take a peek here
. There are so amazing packages going out!
xoxoxo
Rebecca