My cousin Katy is getting married in December. She also is moving to San Diego to start a masters
program and will only be back in her home town for wedding planning and fun once before the big day. So her mother, my Aunt Glor, decided to throw her a surprise shower before she headed to the west coast. She got my mom and Auntie P. involved to coordinate and of course they put my sister and I to work.
Somewhere in the planning process we decided on a Parisian pink and black theme. You know I love a good color combo! The event was fabulous and the bride to be was surprised and thrilled.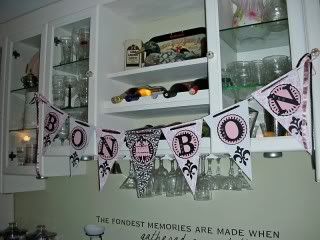 One of my favorite projects is this Bon-Bon banner for the sweets table.
Mom and I collaborated on the design and had a blast using her new
Cricut Expression machine
.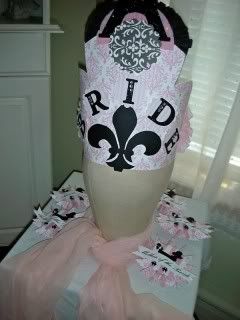 The paper bride's crown and pins I made for the bridal party were well received.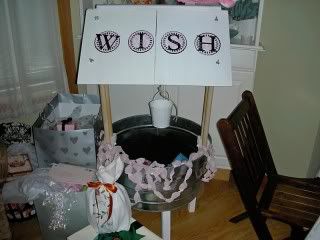 We even got my dad in on it. He made this wishing well for a previous shower . . .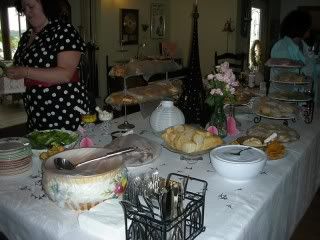 . . . and the Eiffel Tower centerpiece on the buffet table.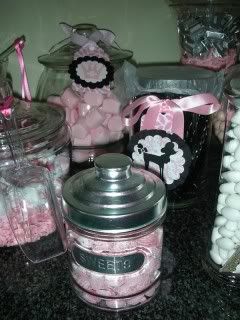 We, of course, included a fun candy bar . . .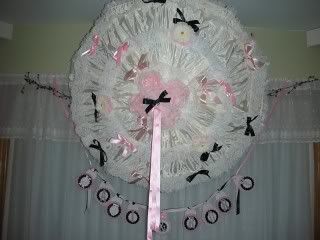 . . . and decorated the shower umbrella made by my great grandmother that has been used at every shower in the family since the 60s. I also made on of my traditional banners for the bride to take home.
It was a blast creating and collaborating for this event but it was even cooler to see how much fun was had by Katy.
Want to know more and read some handy budget friendly tips on party planning? See my latest article for the Examiner
HERE
.
hugs ~ rebecca