It's time for me to get off the pity pot and back to being as normal as possible, don't you think? So I thought I'd share some photos from a trip we took to
Havre
De Grace, Maryland a few days before I fell.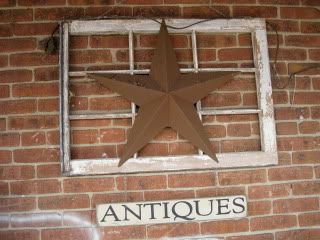 Havre
De Grace is a cute little town on the Susquehanna River . There are fun little restaurants and shops and loads and loads of antiques. Now you know me, I don't buy big stuff. I like all the little things so I'm drawn to those big antique "malls" where there are lots of different booths to explore.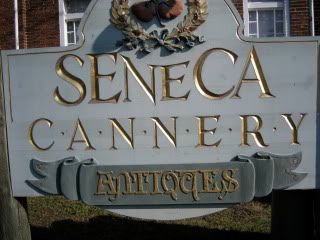 The Seneca Cannery is our
favorite
place to visit. Mom and I have been there a few times before and there is always a lot to explore. My Dad joined us on this last trip and he found some interesting things to check out as well.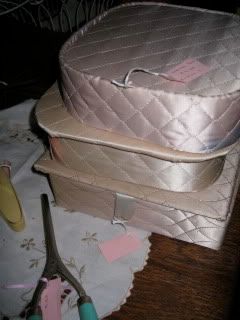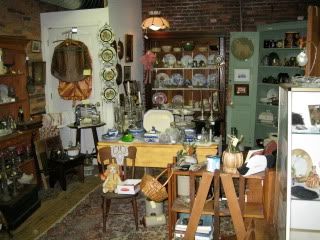 Look at all the goodness! I love those silk boxes. I have a few of my own and thought about picking up another but ended up passing on them. Now I wish I hadn't! I did find quite a few fun things to bring home: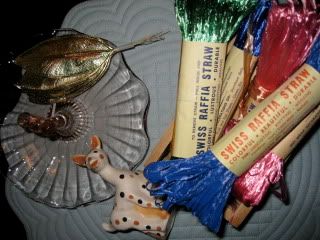 A fun collection of Swiss Raffia Straw (some of which will be up for sale in the shop once I'm able to reopen) a small ceramic giraffe with an opening in his back that I plan to make into a little pin cushion, a pink depression glass dish and some gold foil leaves that I can't wait to use in a project!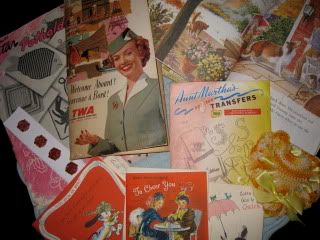 Some vintage red carded buttons, an old crochet book of those cute little pot holders we are all fond of, a Lassie Golden Book, some Aunt Martha's transfers, a crocheted heart pin holder, some vintage get well cards and a neat old pack of travel brochures from TWA:
I thought this was a fun find! Lots of neat graphics and ephemera. Some of which I'll use for projects and some I'll include in some new paper packs for the shop. I also snagged some fun trims as well.
I hope to continue to heal quickly so I can get to all these projects that seem to be stacking up in my mind. I'm not sitting too idle over here, I am working on something I hope to share soon. I will tell you that I'm going to miss the thrift store. Even once I'm able to go out a bit using a wheel chair (Mom promised to roll me around the mall one of these days
lol
) the thrift store will be quite difficult to navigate I think. I'm already going to miss the big Treasure Sale coming up next week but hope Mom will go in my place and come home with a big bag of booty!
I'd like to thank everyone who visits here at Thrifty Goodness and my
Facebook
friends for all the kind thoughts and words of encouragement. :) Especially
Jean over at Quilting Ranny
who has really helped me know what to expect with this break as she went through the same thing not long ago. Thanks again, Jean!
hugs
Rebecca