Friends, this is Harvey*.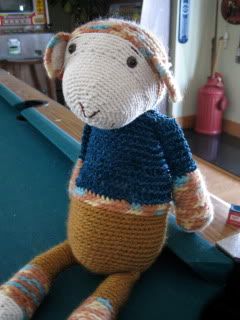 I did not make Harvey, I rescued him. He was laying in a pile of dirty old and broken toys and stuffed animals at the thrift store. My Mom thinks Harvey us pretty pathetic (his stuffing is coming out a bit and he's some what floppy) but agrees that is part of his charm.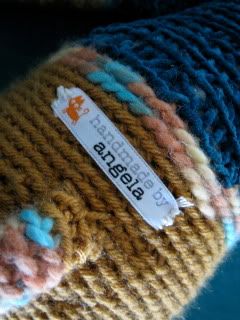 As you can see, Harvey was made by Angela. So Angela, if you happen to be out there, rest assured that Harvey has a nice home and lots of stuffy friends to play with.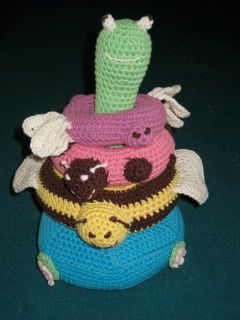 I have also made this adorable ring game. The pattern is a freebie from Lion Brand and can be found
here
. This makes a great baby gift and comes together quickly. And I think it will be fun for baby.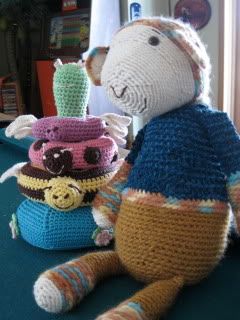 See? Harvey likes it!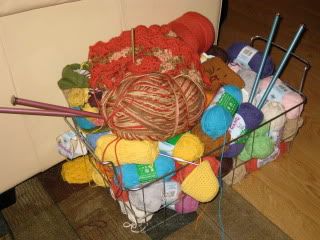 And I'm not finished. I have loads of yarn to work with so expect more animals. As a friend of my Mom's said, I'm crocheting an ark full. :) Oh and photos courtesy of my sister. Thanks, Mandi!
xoxoxo
~RR
* - My Dad named Harvey. Quickly and matter of
factly
. Harvey it is.