One of the best things about being a managing part of
Sweet Goodness Swaps
is that sometimes I get to pick my partner. For the last swap I knew I would be running late and might not make the send out date so I wanted a partner who would be okay with that. I invited
Vallen
to join the swap as my partner. The theme was The Winning Hand and had to include elements from all 4 card suits. Yes,
Vallen's
last name is Queen and YES I really wanted to run with that theme. Like I said, it's good to be the organizer!
As I knew,
Vallen
did not disappoint! Look at this mass of goodness!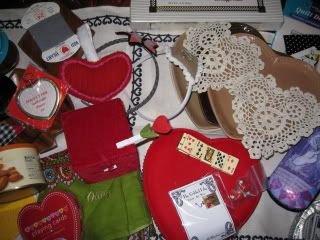 Whew! The box must have weighed ten pounds! Of course
I
love everything,
Vallen
really has a way with things. I thought I'd show some favorites: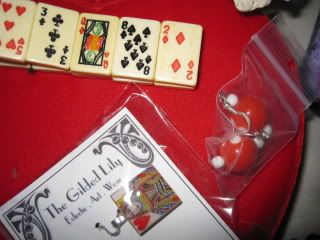 Beautiful jewelry including a bracelet, earrings and a Queen of Hearts pendant that I am drooling over!
A lovely decoupaged eye glass case.
Vallen
is a mind reader because I needed one of these!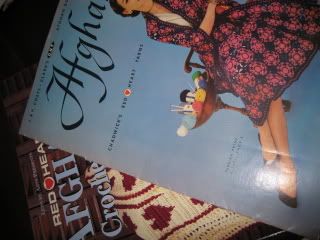 Some vintage crochet books. Did I mention that I love old patterns?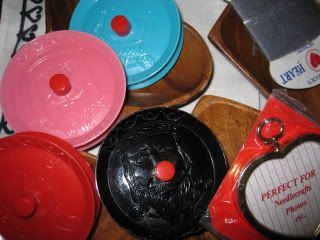 A set of four card holders, each player uses one to hold their hand.
Cute
!
I am enamoured with this tiny little clothes pin. I love it!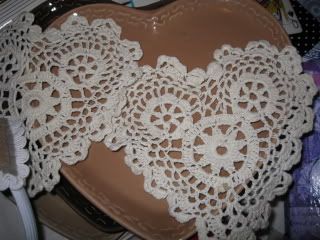 Beautiful crocheted heart doilies.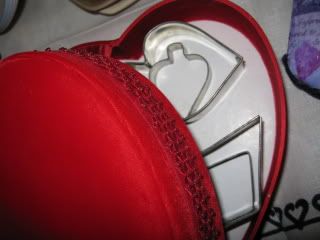 A sweet velvet heart shaped box filled with vintage cookie cutters. Could it get more perfect??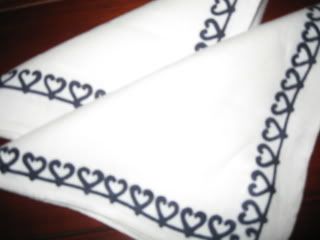 These linen napkins are high on my list of favorites.
Vallen
knows me well. :P
I'll be posting more photos in the
Flickr

Group
today and will post photos of what I made for
Vallen
soon. If you've never joined one of our swaps before be sure to sign up for the next one. You can register to receive an email when we announce the next swap on the
blog site
. We really get some talented ladies in our swaps!
Have a lovely day!
Rebecca