The results are in and Craft Challenge #1 was a success! But of course I knew it would be. :) So without further ado:
The original cards sent to our participants:
And the final works of art: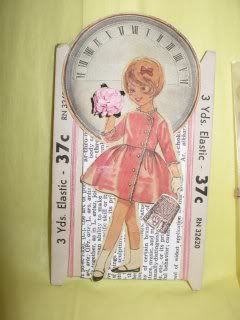 "A Time to Sew" from
Shara
- read more about it
here
. I love the sweet girl's thimble purse!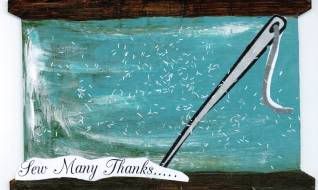 "Sew Many Thanks" from Dana who doesn't have a blog but should think about starting one! I love how she thought to make the card into a thread spool!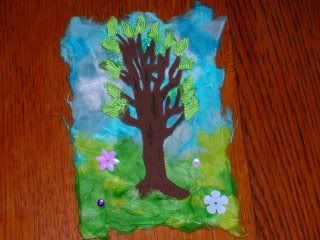 "Mulberry Tree" by
Caroline
- read more about it
here
. Caroline is a fairly new blogger so stop by and give her some love! She just completed her very first swap with us at
Sweet Goodness
! I love the little green rick rack leaves!
"Stretch Your Wings" from
Jane
- read more about it
here
. Jane actually sent this to me! I love it! Thanks! And how clever to put it in a little frame! The bird is embroidered, such talent!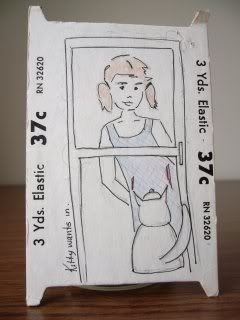 "Kitty Wants In" from
LeeAnn
- read more about it
here
. Oh how I wish I could draw like that!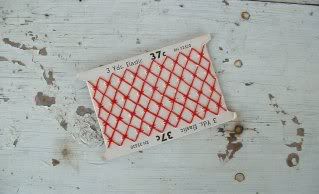 "Smocked" by
Sarah
- read more about it
here
. I love Sarah's vision, I never would have thought to smock anything but fabric! Love it!
"Easter Parade" by me. I have a lovely white feather tree (a wedding gift from
Sarah
!) that I always use at Easter. I try to make a new decoration for it each year and I knew from the beginning that is what I would use my mini spool card for. The eggs on the front are glittery.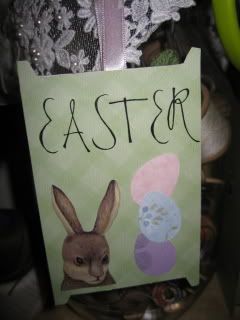 And the back is more plain. Doesn't that Easter bunny look a bit mad?
LOL
I'm inspired now to make more Easter ornaments and hope to share them with you soon.
I love all the entries for Craft Challenge #1! I will
defiantly
be announcing a new challenge soon. I think for the next one I will choose an object that many of us already have so we can have more participants.
Thank you to all of the participants! Everyone is so creative and I feel very inspired now to go make something new. :)
Fondly,
Rebecca