It's finally sunny here in Old New York City. Something like 85 degrees out there today. I'm inside the office wearing a sweater. Nice. I just described my summer to
Leigh Ann
like this:
"It's crowded trains, hot subway stations and freezing office AC for me!
LOL
But I guess there is also escaping to the movies to enjoy their AC, trips to Rock Away Beach, cool nights at Shea and cold ones at the Astoria Beer Garden."
That about sums up NYC summers for me. Even though we are in the north east it still gets hot
as
you know what here. Fortunately the ocean is only 20 minutes away. :)
Speaking of summer, it's time for the Summer Swap at Sweet Goodness!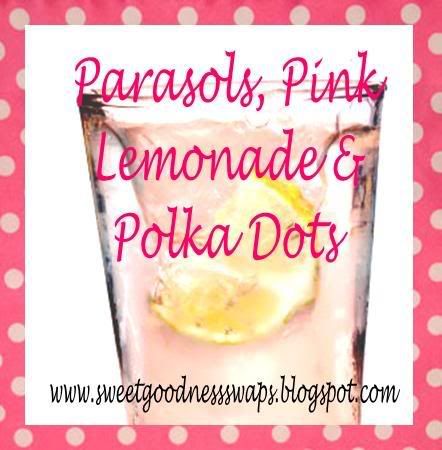 We are filling
up
quickly so jump on board for the Parasols, Pink Lemonade and Polka Dots Swap. Details
here
or click on the picture above. My mind is buzzing with ideas for this one already! What would you make??
********************
It's the little things, isn't it?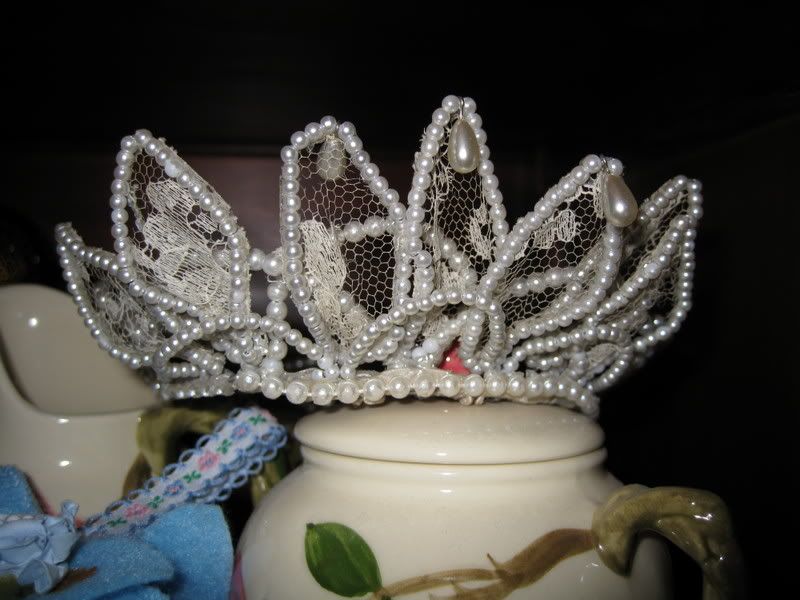 A vintage wedding crown found for $3 at thrift. I just love it. I have two other vintage bridal headpieces/veils and this third one makes it an official collection. :) Perhaps my favorite collection.
And speaking of collections . . .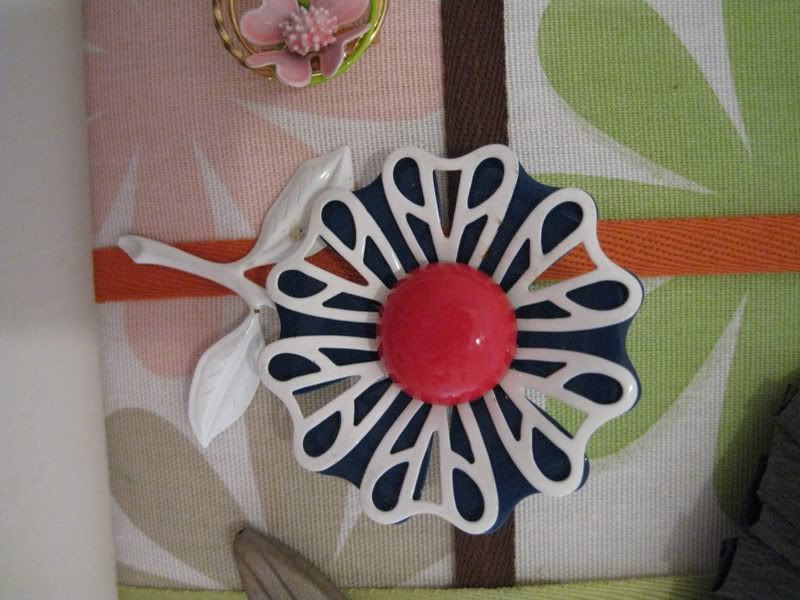 Another
enamel
flower pin. I
saw
this a few weeks ago at the thrift but it was $7. I had already decided that $4 was going to be my limit for these pins or it would get out of control. So I passed on it. When I headed back last week it was still in the showcase and now was 50% off.
YOINK
! I'll take it. :)
A few randoms . . .
That contraption in the back is a pudding tin. I'd love to find a recipe to use it for that isn't JELLO. Perhaps a Spotted Dick? (okay I couldn't resist.) The lovely biscuit tin is also British and I think that black thing in the front MIGHT be a toast rack. So perhaps I now have a collection of misc. British stuff. I plan to use that rack for paper in the craft room. The tiny fork and spoon are Asian, Japanese I think, and came in that yellow plastic container that says "Pizza-La." So cute and only 69 cents so I had to have it. I know . . . I know . . . The yellow trivets are
enamel
and were a gift from
my sister
. She is becoming quite the
thrifter
!
My dear friend Dita will be here in 2 days to start our weekend of fun. I'm
chompin
' at the bit, can you tell?
hugs
Rebecca