When I thrift, I am always looking for vintage items. Usually linens, fabric and sewing items. I also look for books and jewelry. But I also look for DEALS.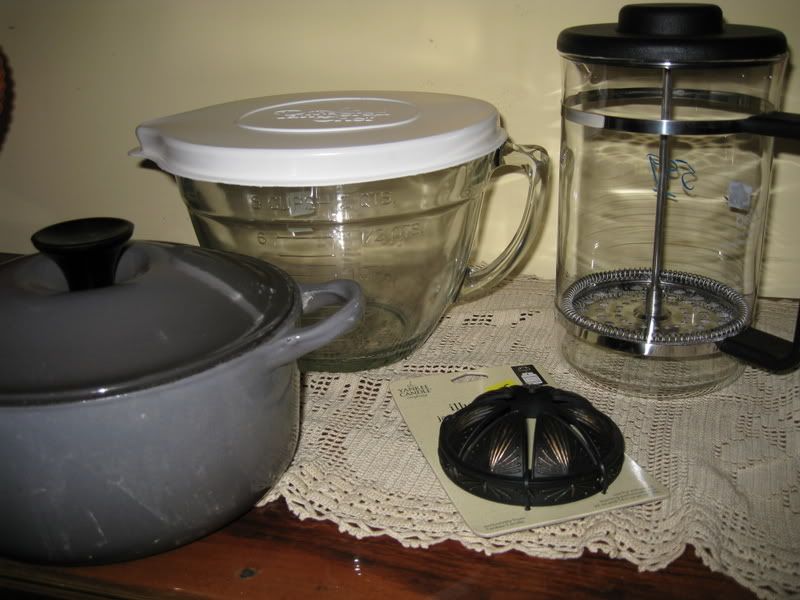 All of these items came from my
thrifting
trips last Friday. All of them are brand names. Here is my cost breakdown:
Gray Le
Creuset
2 qt round oven - I couldn't find this exact pot so it could be older but I only paid $7 for it! The lid is a bit wonky so I think it was a second but I love it anyway. The newer 2 qt pots retail for around $125. This is my second Le Creuset thirft store find.
Pampered Chef classic covered batter bowl - retails for $15 but I got mine for $3
Bodum
French Press - also retails for $15 and I paid $7. My DH had coffee from a French press for the first time last week and loved it so I was actually looking for one! And I love
Bodum
, I have a gorgeous chrome and glass tea press from them.
Yankee Candle
Illuma
-Lid - retail for $10 and mine was a mere 99 cents. I have a few Yankee Candles stashed away for fall and this will go nice with them. :)
So all in all I think I did pretty good! And all things that I needed, right? RIGHT?
Also on that thrifty trip I added a few linen tea towels to my collection: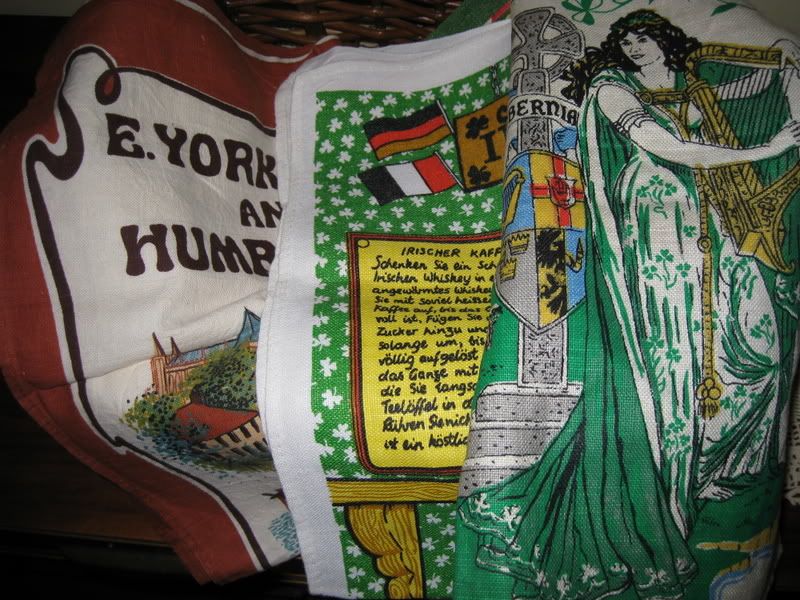 The collection is growing! Thank goodness the towels are usually 99 cents or less at thrift.
**********************************
Coming tomorrow, that give away I promised. Basically I need some shameless self promotion for the Goodness Shop and I'm asking that anyone who mentions my shop on their blog and links to it will get an entry into the give away. I'll be giving away some of those fabulous Faith Austin hankies that I'll be featuring in the
Goodness Shop
. :) Stay Tuned! Shameless, I know. :)
cheers!
Rebecca