I promised my husband a blog post dedicated to the Superbowl and the world champion Giants. So here you go:
Can't have a party without balloons, right? (For the record, I'm kind of afraid of balloons.)
And what did Luis eat?
Oh boy, tummy ache city! (and yes those are Giants plates.) I had 97% fat free hotdogs with ketchup on wheat buns to stick to my diet. Not bad! I also made fresh guacamole and wings with blue cheese dressing using a Weight Watchers recipe. They came out great.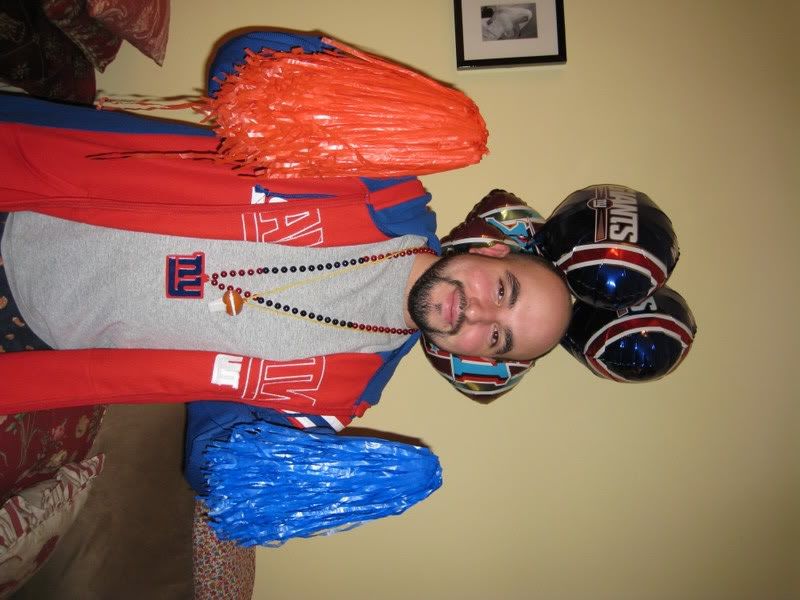 Throw in some dollar store pom-poms and you've got yourself a party. :)
Needless to say L. is VERY excited that his team won and is all ready for tomorrow's ticker tape parade. I'll be back tomorrow to show you how you can spend $50 at the thrift store and only have two pictures to share. Hmmm . . .
cheers!
Rebecca