I made something teeny weeny: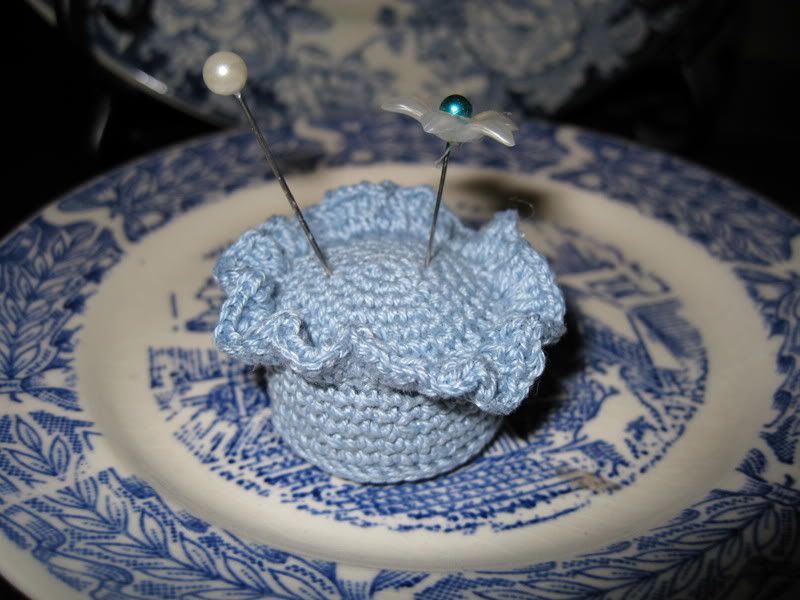 It's a pin cushion made from a bottle cap.
It's very tiny and there for, cute.
I am currently on a caffeine high from sucking down soda to get bottle caps to make more. You can find the pattern
here
.
I'm off to celebrate my last free weekend. L and I have a few weekend trips coming up so my crafting will most likely be minimal though I'm looking for an easy project I can work on in the car. I'l be back Monday to show you the sweet V Day gift from DH and to reveal that give away I mentioned.
Have a wonderful weekend!
RR