I finished something! Yeah! Am I 100% satisfied? Um . . . no. But seriously, when is that going to happen?
So what's in the box??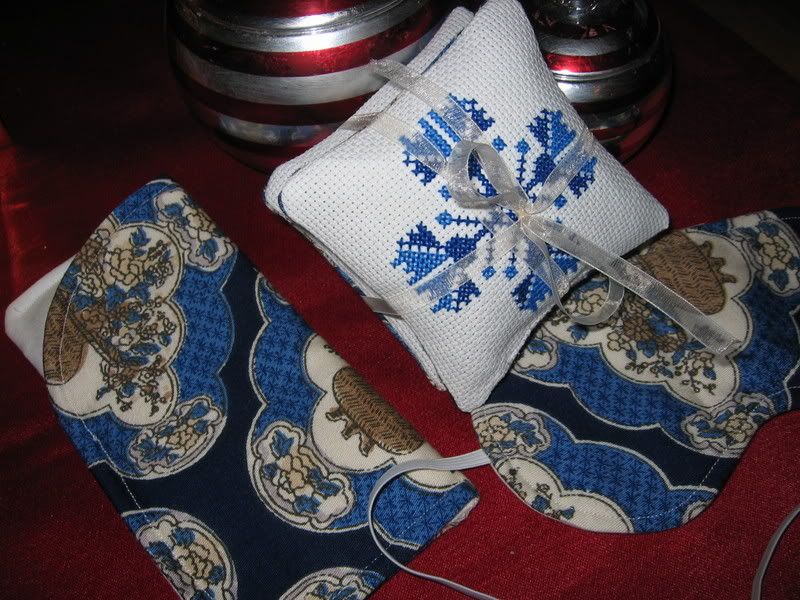 A gift set for my boss. An eyeglass case, a sleep mask and two
lavender
sachets. I did the cross stitch on the front of the sachets and I will say that I am very happy with the way they turned out. I'm pretty sure these will be a "go to" gift for me in the future. The mask came out nice but the eye glass case has a bit of wonky stitching. I did tell my boss that I started sewing only recently so I think she'll forgive my not so straight lines. :) Oh and the blue material is
thrifted
, it was a curtain. The white lining material and c
otton
batting is from a remnant bin and I had the
aida
cloth, blue embroidery floss and the
lavender
. I only had to purchase the elastic for the sleep mask band. Not bad!
And guess what? I finished something else, too. Now I know you're shocked. Remember
this hat
? (and NO I haven't finished the afghan I showed in that post yet. Let's not get hysterical.)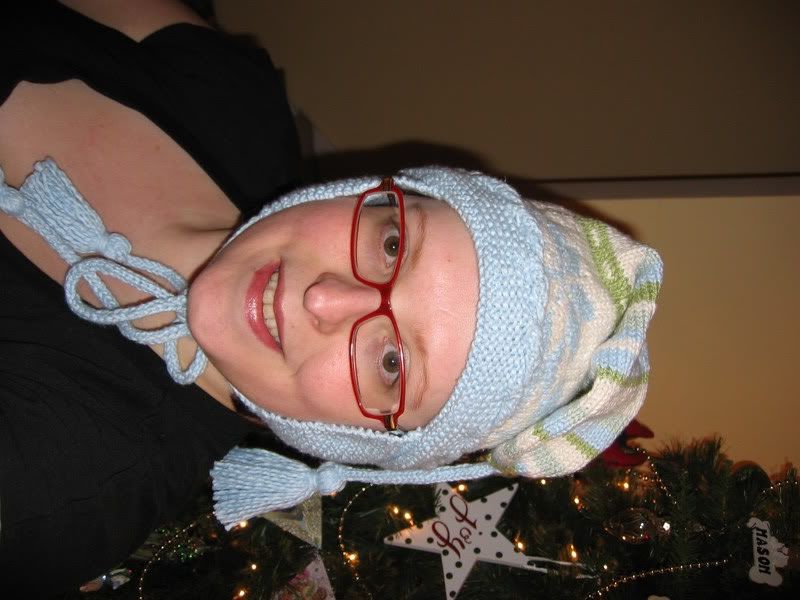 Yep, that would be me wearing it. I have a cold and my nose is as red as my glasses. NICE. But that hat is done which is all that is important. I opted for tassels instead of the pom poms the pattern called for. I like them better plus I stink at making pom poms. Here's a better shot: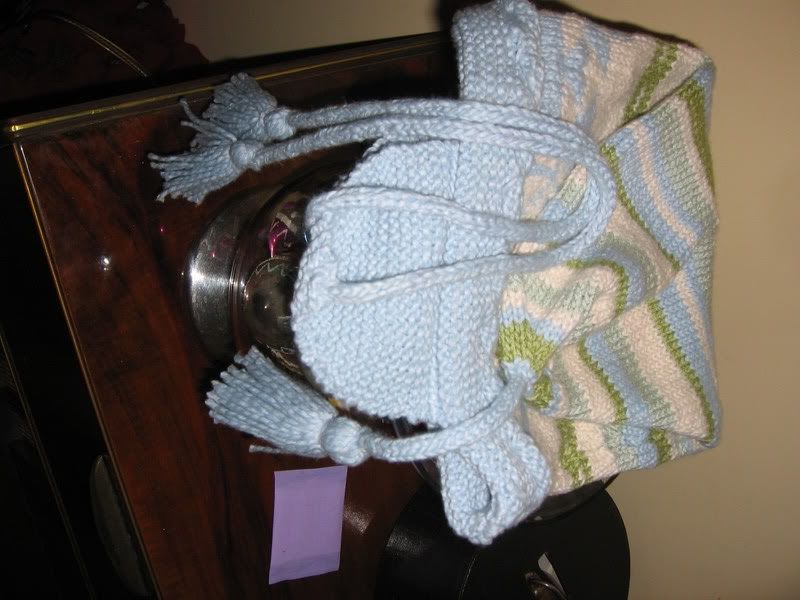 And look! There's the Christmas
panty
liner. I was wondering when that would show up. *eyes roll* I really need to work on my photo staging
LOL
. The
Dayquil
is making me loopy. ANYWAY, the hat is done, my boss' gift is done and if we're lucky I'll finish one more gift this evening. But seriously, I'm not holding my breath.
hugs
Rebecca