I finished two more things last night. FOR REAL.
I finished the stitching of this little
matroshka
some time ago but I wasn't sure what to do with her. I put the
aida
on two layers of batting and some black cotton with the ribbon
sandwiched
in between and sewed a square. Then I pinked the edges and hung her on my tree. :) I'm keeping her.
I did make a similar ornament for my sister: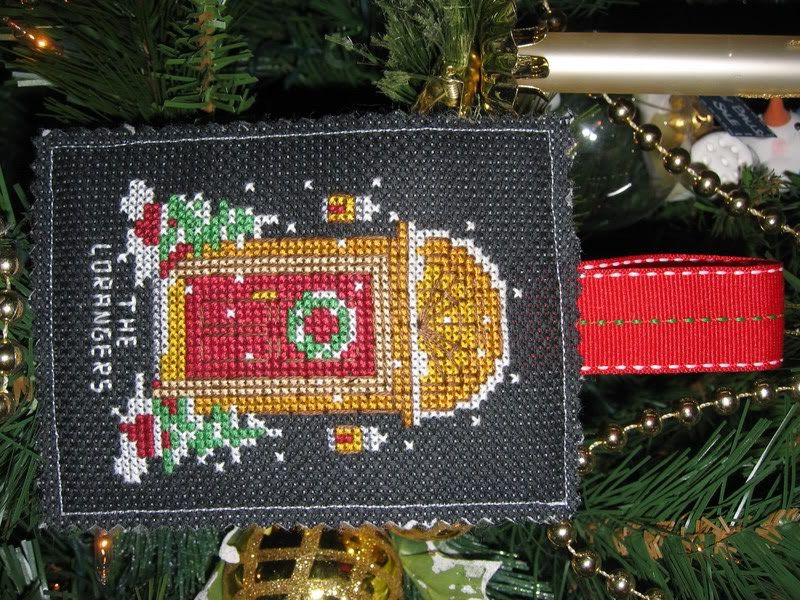 Cross stitch is hard to photograph. This is much cuter in person. I actually like this one better than the one I am keeping. :)
Definitely
nice to feel productive!
We are leaving on Friday for Baltimore and I won't be blogging until the next year most likely. I will be back once more before we go to show you the wonderful package I received from my holiday swap sister,
Breanna
!
And I'll leave you with my new holiday
mantra
:
Thanks for the fun card, Nina!!
hugs
R