Hello there! I've been crazy busy at work and thus sleeping a lot at home so I'm behind in posting. I need a vacation!
Anyway, we had a great time at the rummage sale on Saturday!
Catherine
was a darling hostess to both Katie and I and we even got to meet
Monica
! Such fun.
So, what CAN you get for $20? Here is my fabulous haul:
That would be two sea shell baking pans, 3 lotus bowls, 2 tins, a stainless steel shaker and an orange
KitchenAid
silicone cake mold. But wait . . . there's more . . .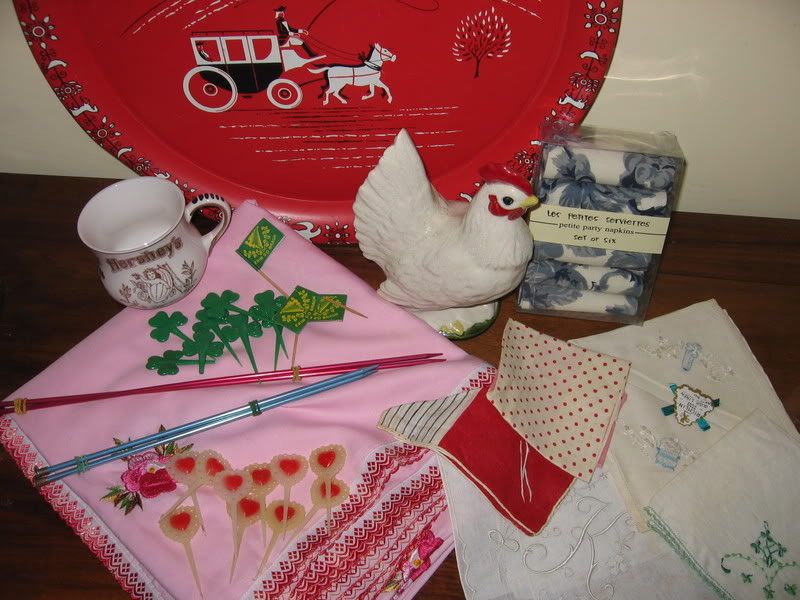 A fabulous red tin tray, a ceramic rooster, a package of cocktail napkins, 5 vintage hankies, a pink table cloth, two pairs of
knitting
needles, vintage cupcake picks (Valentine's Day and St. Patrick's day) and a sweet old Hershey's mug. And I must show you the bottom of that darling rooster:
Thank you, Esther! He has a good home now, don't you worry. And I promise to throw him a grand old party on his 50
th
birthday in a few years. ;)
And still . . . there is more . . . .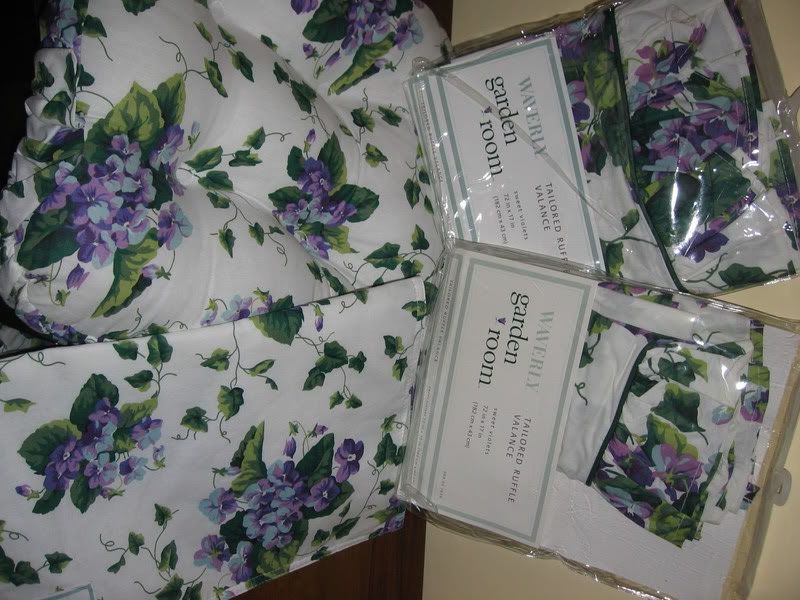 Two new Waverly valances, a chair cushion and a
place mat
all in "Sweet Violets." I know what colors I'll be decorating my craft room in next year!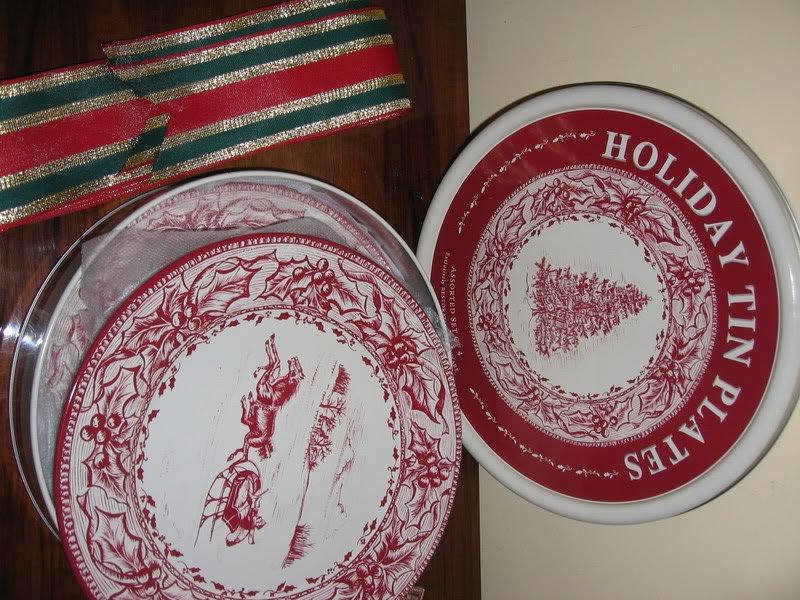 A set of 4 tin plates in a tin from Restoration Hardware (this is a favorite find!) and some gorgeous holiday ribbon.
And did I save the best for last? You bet!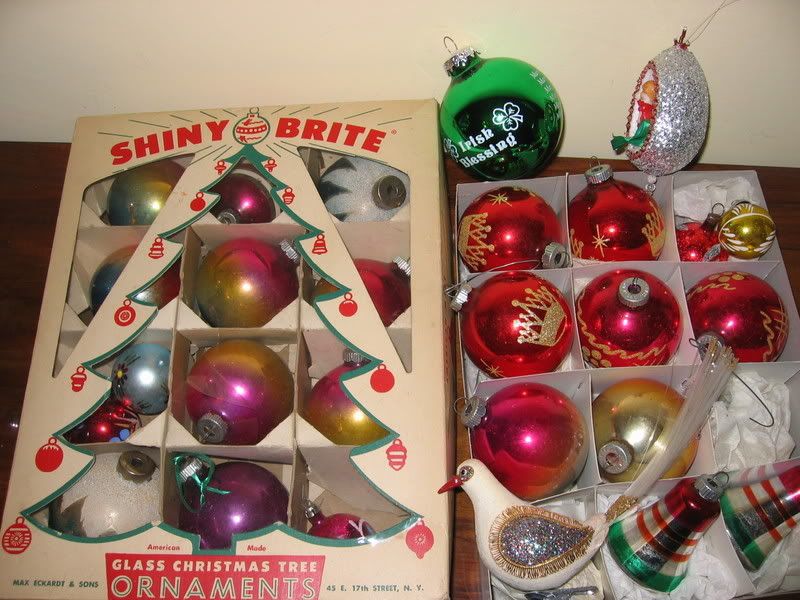 I found the ornaments spread all over the place and most are Shiny
Brite
. I later found the empty box under the table and snatched it! I felt so lucky finding these. I really love the red ones with the gold crowns. They are my sure favorite with the bells coming in a close second. And how about that dove in the bottom middle? He's a favorite, too.
So thank you again Catherine for taking us! I had a great time and can't wait until next year. I'll share some of the finds from the thrifts we visited that day tomorrow.
ciao
Rebecca