Last night, Luis and I took a walk through the holiday shops in Bryant Park. I had hit the bank machine in preparation for picking up a few unique gifts for family and friends. Well, while I did get two gifts, I managed to spend most of my money on myself. Shameless I tell you! But seriously, I couldn't resist and I even went to dinner and then went BACK for these: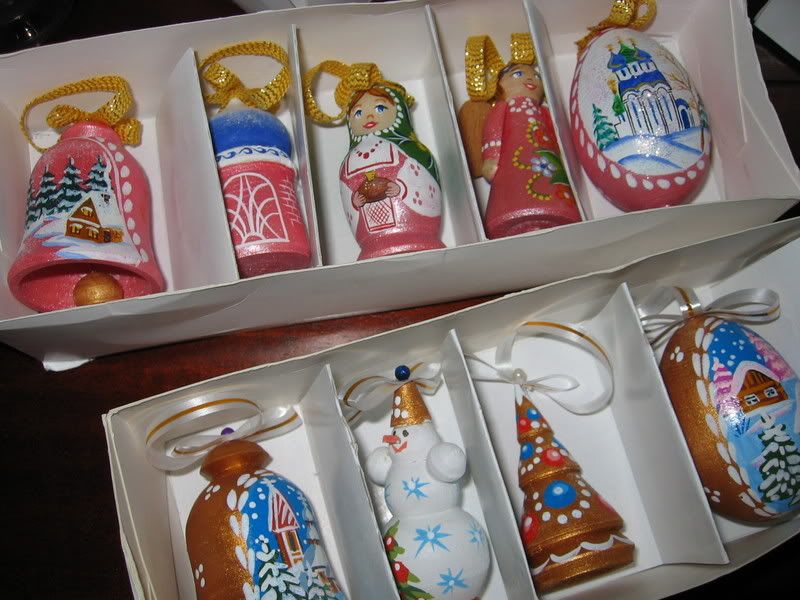 Small handpainted wooden ornaments from Russia. Sigh . . . I LOVE THEM. They were a bit more than I really wanted to spend but when I started babbling about them at dinner Luis convinced me to go back and treat myself. (He's a bit of an enabler himself.) So I bought these two sets and I have taken them out of their tissue wrapped boxes and fingered them quite a few times already.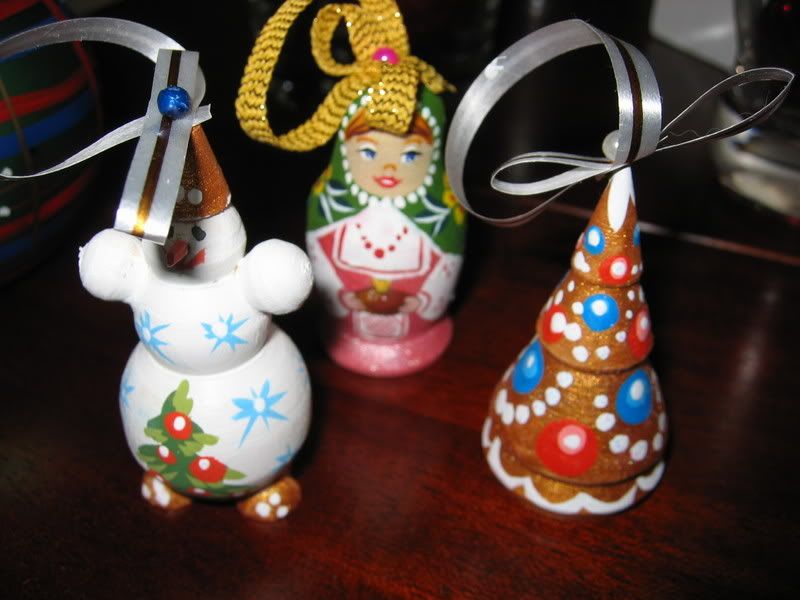 Come on, are you lightheaded from the cuteness or what? They are each about 2 inches tall and painted so lovingly. I am considering giving a few as gifts but I'm having a hard time convincing myself that I don't NEED them all.
My mother, an enabler in her own right, told me they will be wonderful keepsakes I can pass onto my children some day. :) You see, I get it from her. The justifying of spending money that is.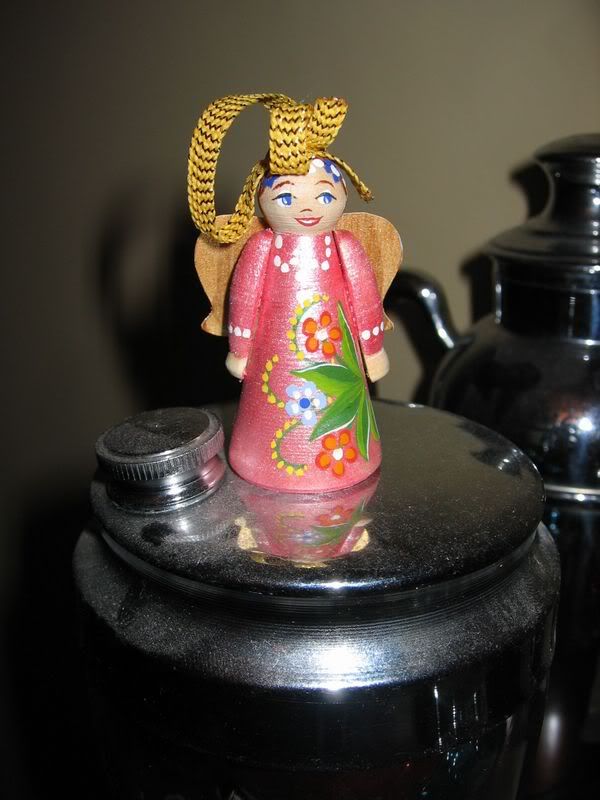 Look at that sweet face! So should I keep them ALL or share the wealth? There are ten total, two sets of 5, one gold and one pink. I'm thinking a tinsel tree for ALL of them to hang on . . . silver perhaps? or gold?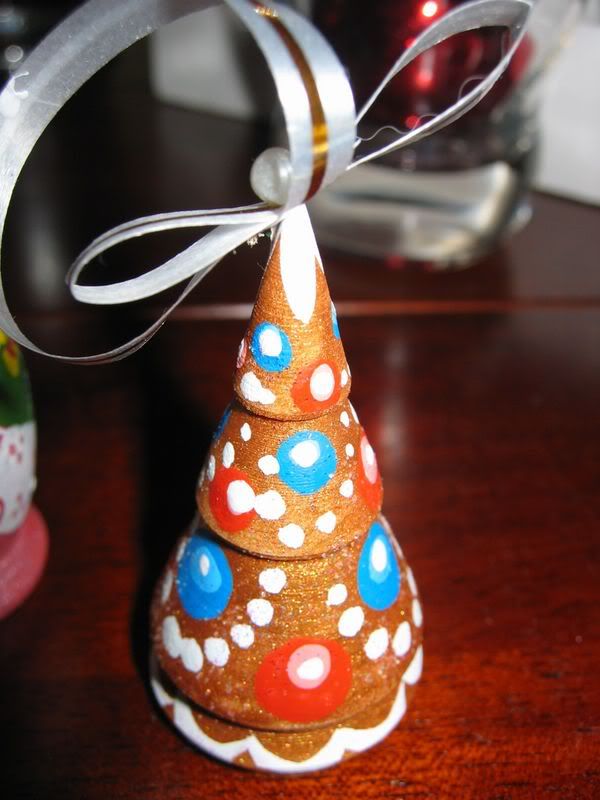 And I could get small glass balls in pink and blue to go with them! Have I gushed enough for you to agree with me that I need them all to stay with me? LOL I'm killing me.
I also picked up this little guy . . .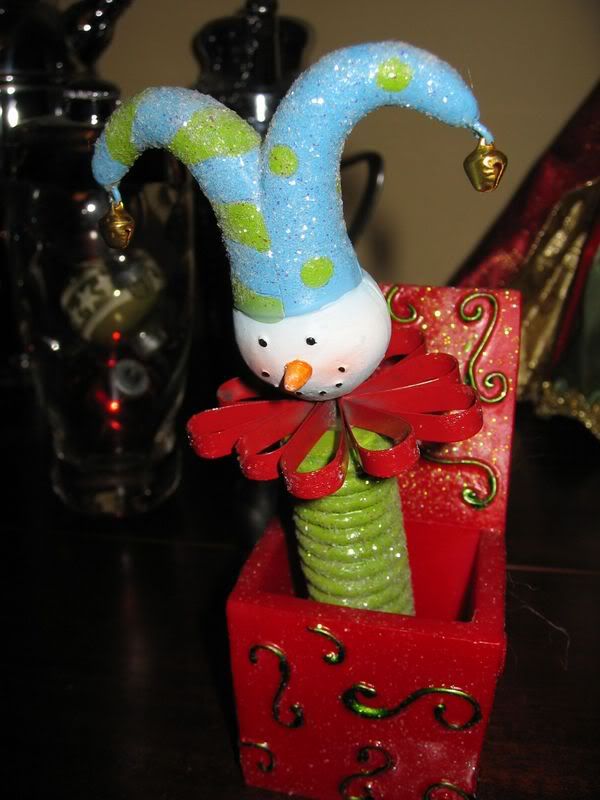 whom I also love but is intended to be a gift. However, he was not very expensive so I COULD go get one for me, too. :)
I'm hoping to visit the holiday shops at St. Barts either today or tomorrow. Maybe I'll actually find some gifts there. ;)
It's beginning to look a lot like Christmas . . .
Rebecca