And so it began . . .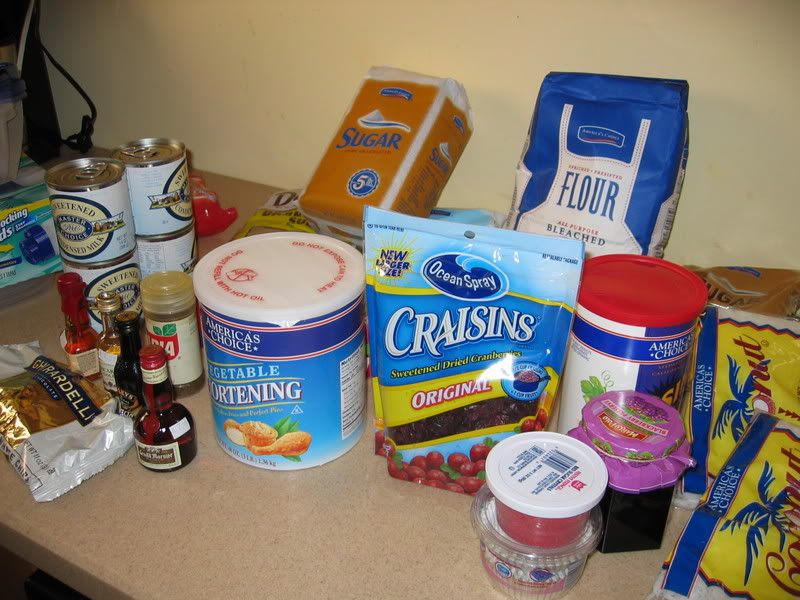 On Saturday, Lizzy and I baked. And baked. And so on. Some things worked well, like these
Chocolate Espresso Snowcaps
from the
Everyday Food Holiday Cookies
edition: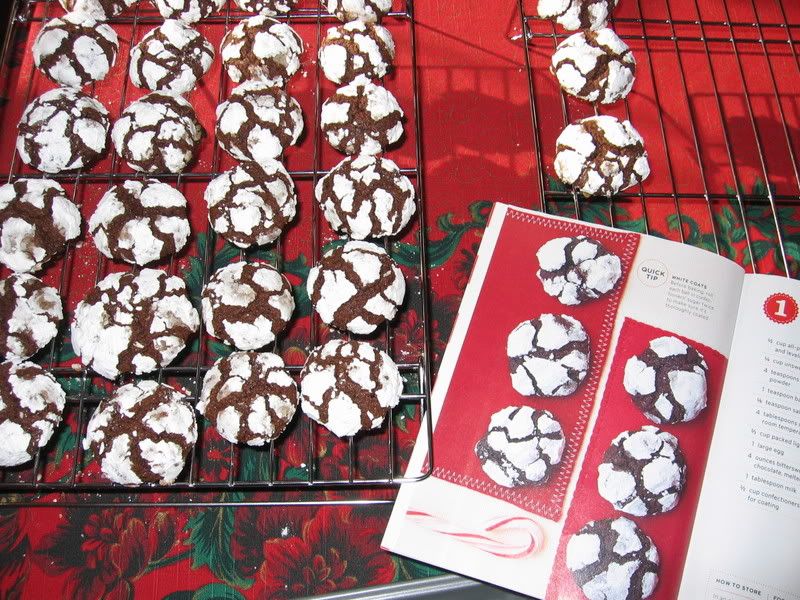 Don't you love when they look just like the picture?? Some things we tried were not worth the effort like our truffles. (I have no pictures of things gone wrong.) One batch came out quite well but only yielded a few truffles. The other . . . well we won't go there.
I also made
Lucy's
pepermint bark!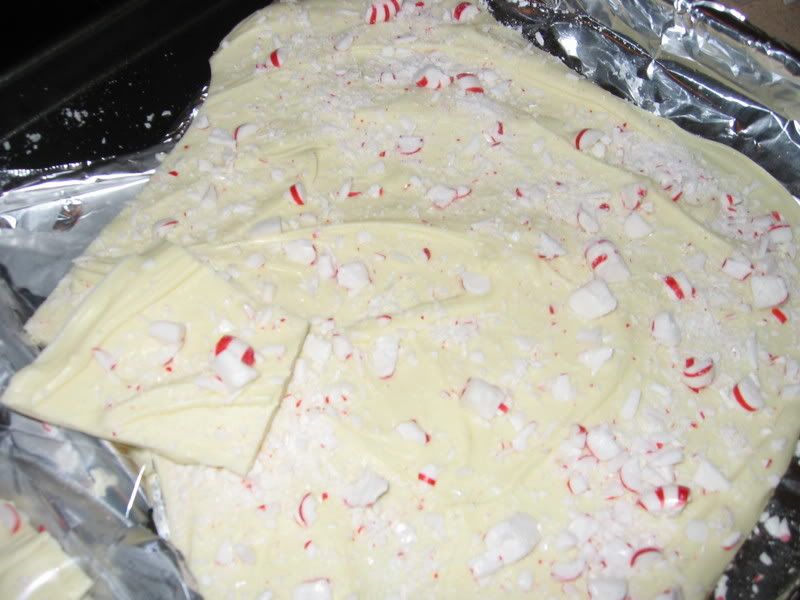 Easy, yummy and so festive! We also made enough gingerbread to sink a ship, several kinds of short bread, oatmeal Craisin cookies and tried our hand at spritz cookies in the cookie press!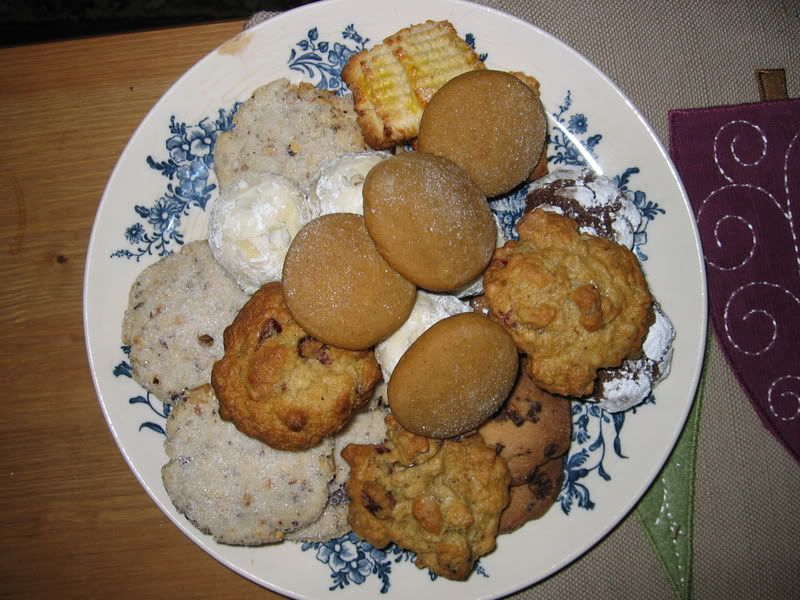 I didn't count all how many dozens we made, we just set to and cranked out dough. I still have some in my freezer waiting for my energy level to go up again. It was definately fun and exhausting!
In other news, I have been knitting and making a few crafty things but not much to share at the moment. I also received my Apron ATC cards from the swap set up by
Selena
! I will share them tomorrow, they are so gorgeous that they deserve their own post. I thought I took pictures of the ones I sent but I can't seem to find them. :( If you go
here
you can see one of mine, it's in the top right corner one and says "thrift." (go figure)
I'll leave you with a little tinsel tree I found at Target for $2.50 to hold my
new favorite ornaments
. I wanted gold but the price was right. I'll search for a gold one for next year. I made a tiny tree skirt from sparkly pink material. How very girlie of me. ;)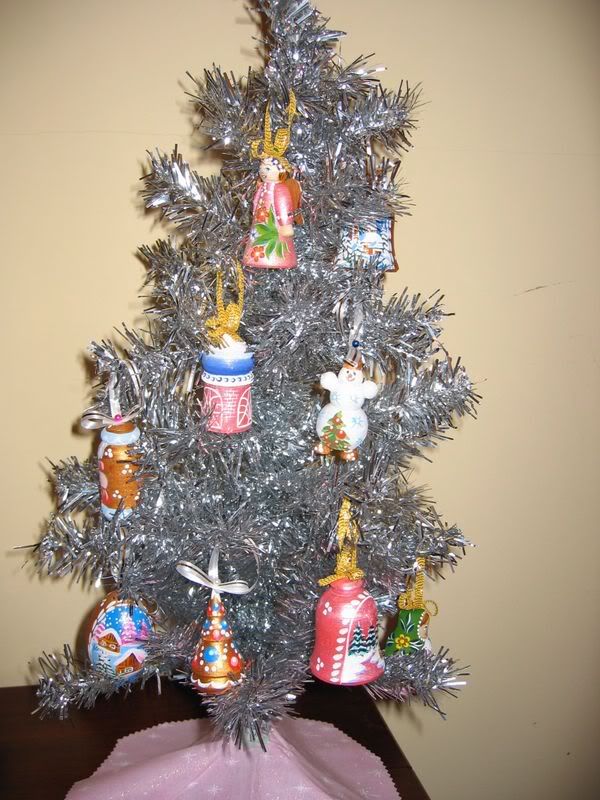 cheers!
Rebecca
PS -
I also wanted to thank everyone for leaving such wonderful comments! I get so excited when I open my email box and see both old friends and new! I'm planning to organize a swap in January (with the help of the lovely
Lucy
) and hope everyone will want to join in. We know the theme - Pink & Brown (those are my wedding colors and it's coming up fast so what better way to get in the mood??) - and are working on the details of what we think should be included. Let me know your interest!