Whew! What a weekend. Friday we packed up an office of 200 people and moved two blocks away. Only in New York City. Saturday, I put Luis to work cleaning the house for our annual early Christmas with his family and a few special friends. We had a wonderful time and Joolz came over early and helped me get the food together. (THANK YOU!) I had a bit too much wine so if Joolz says I said something silly, it's probably true. ;) Sunday I was lazy but did get the house cleaned and some knitting done.
Since I'm so behind everyone else, I thoght I'd share some of my Christmas crafts today and save the Apron ATC cards for tomorrow.
First up, some fingerless mitts I made for
Sara
.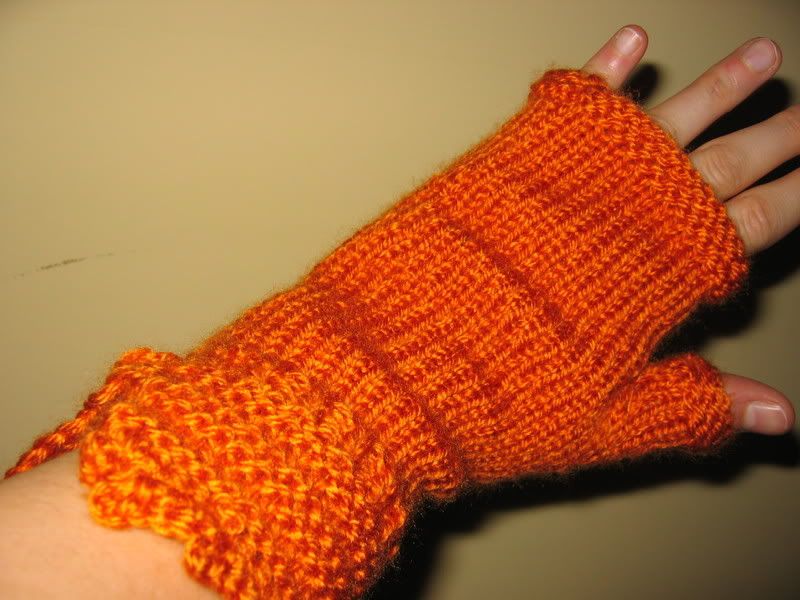 They are a lovely bright orange and very soft. They are based on this
2 needle mitten pattern
but with modifications. Obviously I didn't do the shaping for the top of the mitten or thumb but I also added a fancy cuff: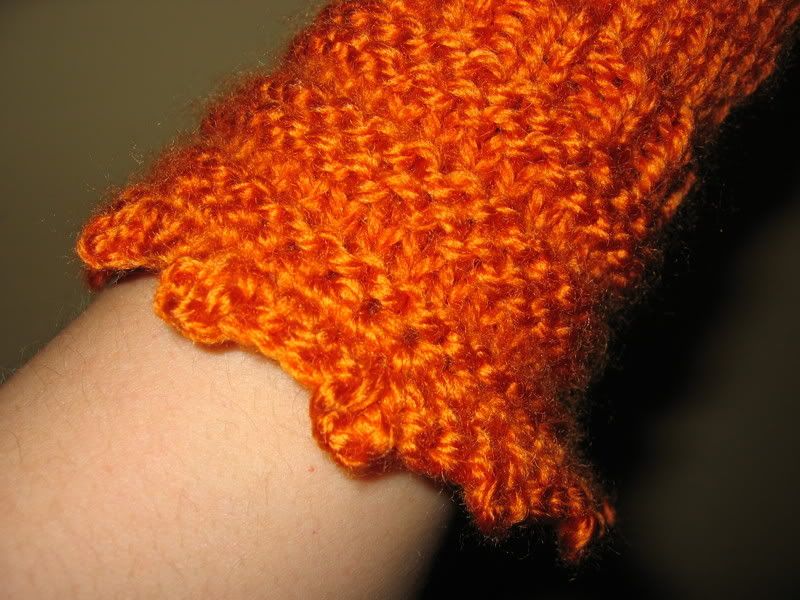 I am thinking of trying to write up the pattern if anyone is interested. The complete package: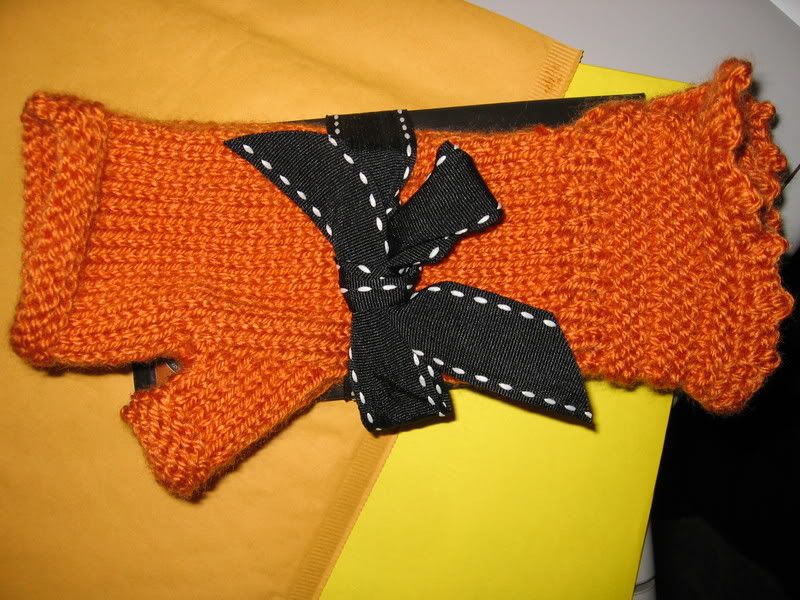 I also FINALLY whipped up some of those
Sculpey Penguins
I've been babbling about for weeks.
If you go check out the pattern you will see that my penguins are larger and wingless. I thought they were cuter that way. :) Here is one "in action" on a gift of cookies and candy for a coworker: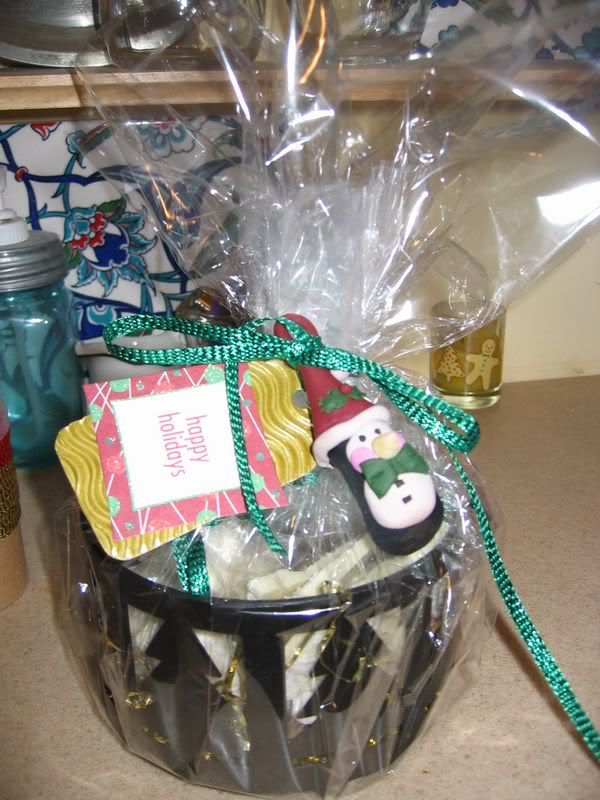 I forgot how much I enjoy working with
Sculpey
. Here are two of the snowmen Mom and I made last year: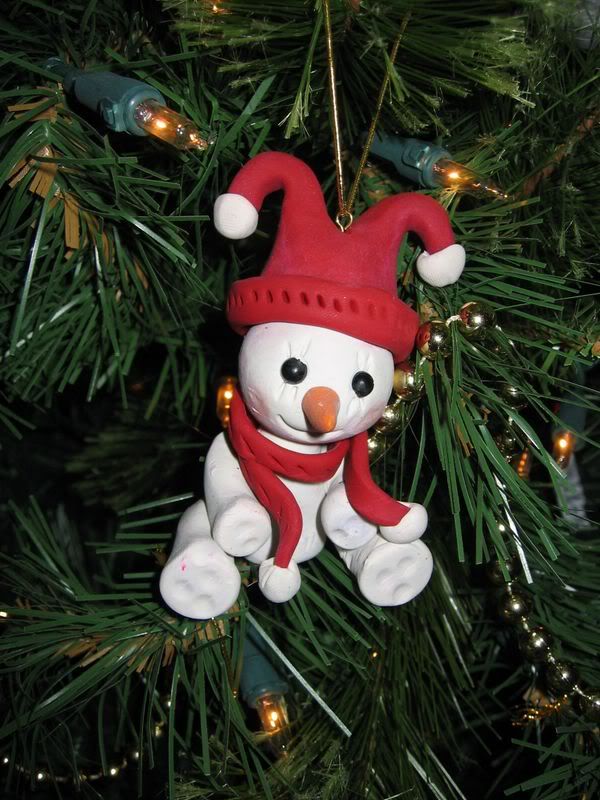 They are based on
this project
.
I've got a few more things in the works, hoping to try some of those little paper house ornaments and to actually finishing some knitting before I leave for my vacation on Friday. I hope to be around more this week!
cheers!
Rebecca