Wow. I had a GREAT thrifting Saturday! Way back when I would have told you that thrifting in New York was crap. I take that back.
Saturday morning I met up with
Vaxgirl
aka Catherine at her home on Long Island. She greeted me with a gift! Gotta love that.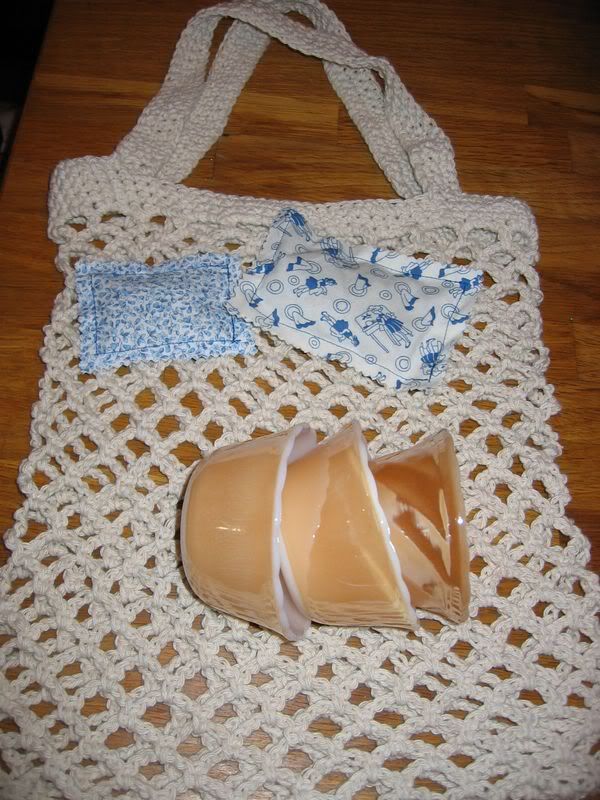 A crocheted tote bag, some yummy sachets and three Fire King Peach Lustre (righht Heidi?) custard cups to match a
baking dish
I thrifted in October! Thank you! I've already used them. :)
We putzed around a bit, I got to see her wonderful home and and the sweet Puff and then we were off to the rummage sale! There was quite a lot of mayhem and we were wishing we had arrived earlier and brought bigger bags but $9 later I was a happy camper with all my scavanged goods. She also took me to a few thrift stores I'd never been to and they were WAY better than the Saver's. So what did I get? Here's the haul: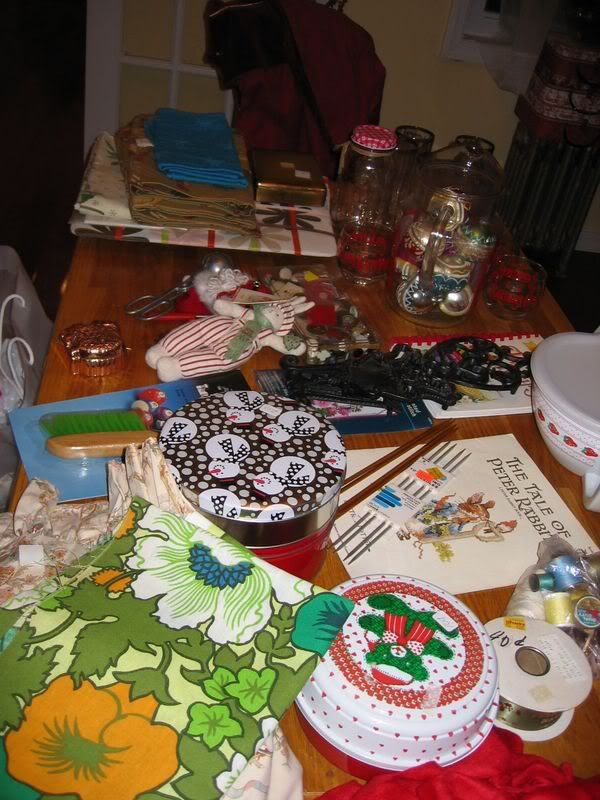 Um yeah, all that. I only spent about $34 and that includes a $10 splurge on two of the items. Highlights: rooster curtains, cookie tins, wooden spools, ribbon, some fabric, a few table cloths, three cast iron trivets, a Ralph Lauren pillow sham and other odds and ends. Some of my favorites: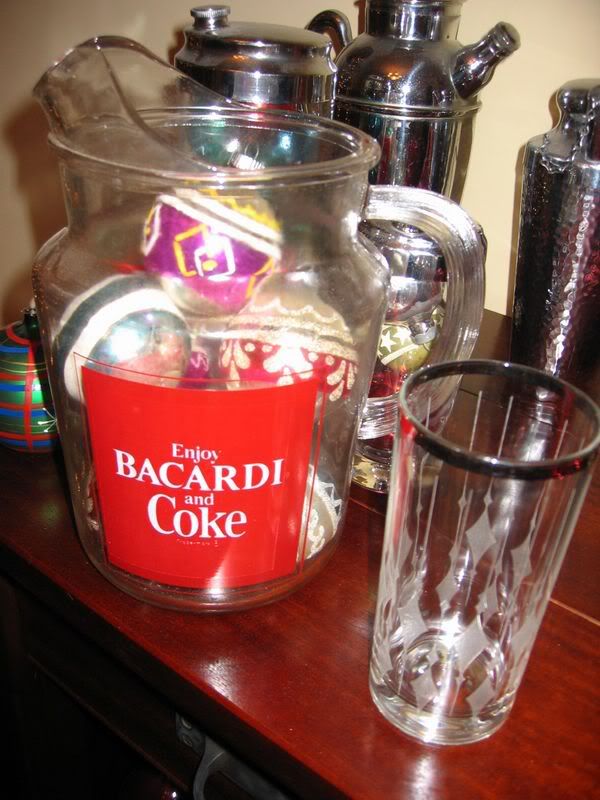 Bacardi & Coke pitcher - $1 -
these heavy glass pitchers are always a favorite of mine. :)
Shiny Brite ornaments - $1 for 10 -
they are inside the pitcher. I dug them out of a 10 for a dollar bag! Now that I'm Shiny Brite saavy I checked the caps for the makers mark. ;)
silver rimmed glasses - 50 cents each -
I found 6 of these and can now ditch my mis-matched others.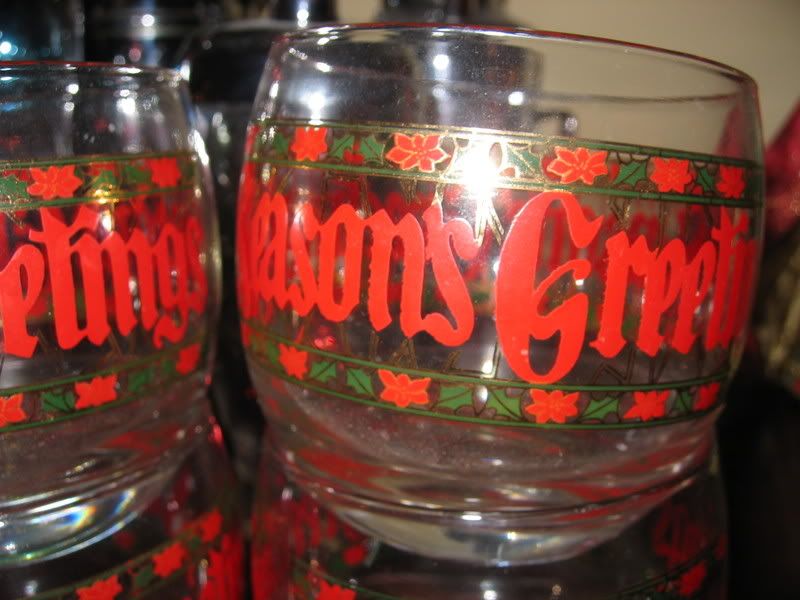 Holiday Glasses
- these are from the rummage sale so I'm not sure of the price but I love them!
So all in all a good day! I had such a wonderful time thrifting with Catherine. We are such enablers! You definately don't want to thrift with us.
Thanks again for a great weekend!
What did everyone else get into??
xoxoxo