My nephew is set to make his entrance next month so of course I've been working hard on making him some stuffy companions.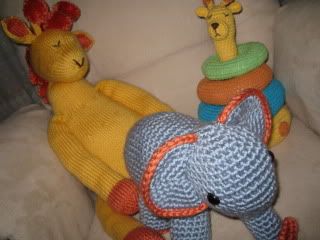 I think that giraffe is my favorite toy I've ever made. He really just came out super cute!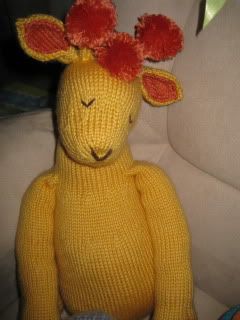 I always have a hard time with faces (you should see the pile of misfits in the craft room with no eyes) but his came out perfect. I love his sleepy look!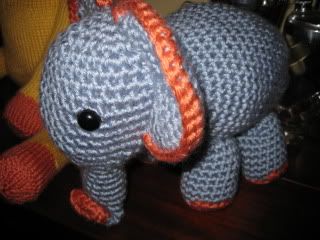 The elephant is from a pamplet I've used before (check out the first one I made
here
) but this time I doubled the yarn so he'd be bigger and a better sized companion for the giraffe.
The stacking toy is based on
this pattern
but I wanted it to fit the jungle theme so I changed it a bit. It really came out cute! These are also fun to make I think.
I'm sure there will be more toys and many hats in his future from Auntie B. ;)