Way back in the day I made
tea cup pin cushions
like crazy. It was an easy, satisfying project that I enjoyed thrifting all of the elements for. For some time now I've been collecting other "vessels" to make into pin cushions. They've been sitting in a little basket waiting for some attention. Finally I got to some of them:
It's tough to pick a favorite, I love them both.
The lamb I made some time ago. I've found the toughest part has been finding the right fabric to compliment the colors in the piece.
The deer was easy, being white, and I'm still on the fence about those jeweled eyes. I think they are cute but are they also a bit cheesy? Hmm . . .
I have a few more pieces I'd like to turn into cushions: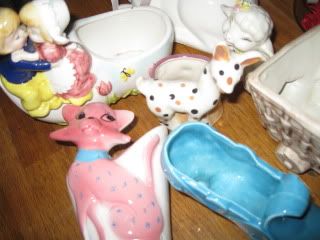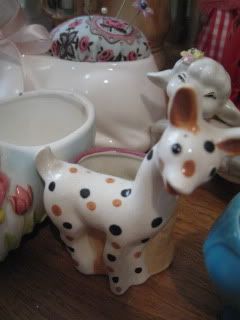 That little giraffe being my favorite and the only one of the bunch purchased in an antique store and not a thrift store. So far no luck in find just the right fabric to make him the cutest pin cushion ever. One of my favorites I've made to date is this one: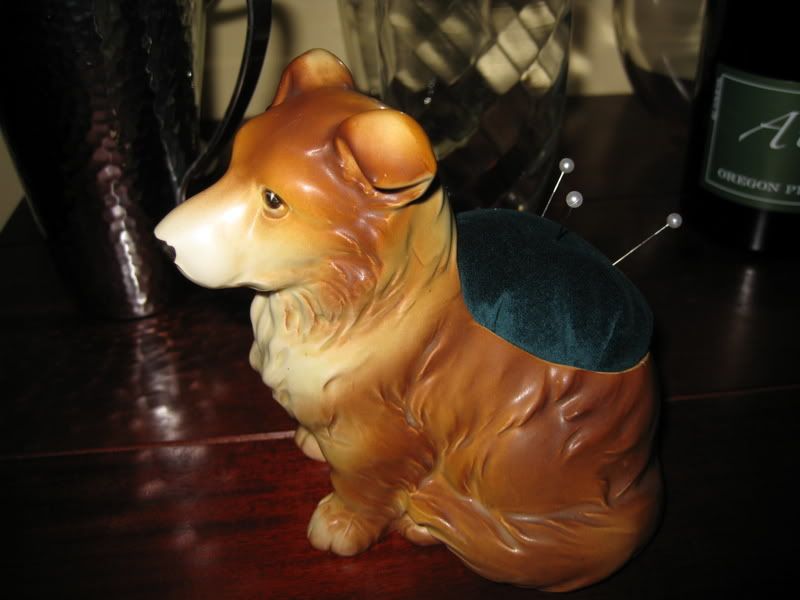 Made, of course, in honor of this guy: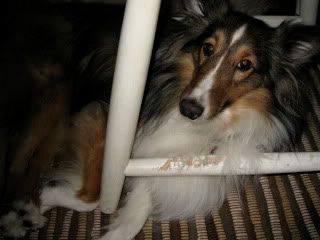 Check out my Examiner article on making these pin cushions
HERE
. Thanks!