My corsages have arrived! Yes, that's right, I got TWO of them.
Remember that I made one for my Mom
? Well she made one for me, too!
All wrapped up in a cute little box . . .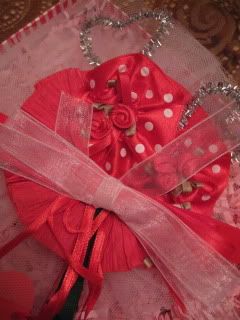 So cute! She said she wanted to use things she had around her craft room (I'm swearing off crafty shopping myself right now, too) and that the hat pin she used is from a corsage my dad gave her when they were dating. :)
She included a vintage hanky and cute Valentine. :) Thanks, Mom! I love it!
I also received some Royal Mail:
Isn't it a lovely box! I didn't want to open it, it was so pretty.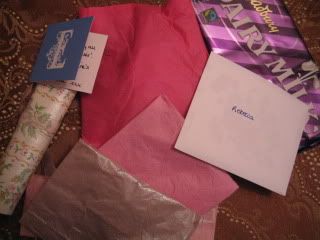 Just kidding! I could 't wait to see what was inside. Emma went all out!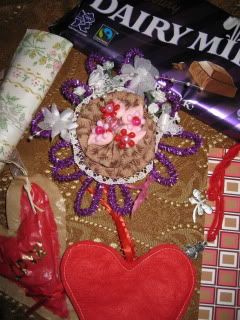 Not only did she make me the sweetest corsage she sent me the biggest bar of Cadbury you've ever seen, a cute bookmark, some vintage wallpaper and not one but TWO sweet hanging hearts!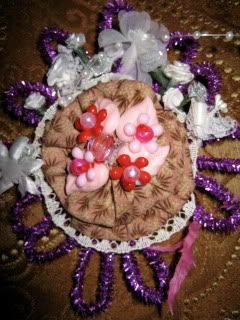 The corsage is adorable! And Emma wrote that she loves making them now just like I do. Thank you, Emma, I love everything you sent!
Don't you love a great mail day?