Yes. I know Easter was days ago. I swear I've been in some kind of candy induced coma or something. Or just yet another case of lazy-
itis
. I looked for something to do today. I brought yarn and needles to the sofa but nothing happened. I couldn't even bring myself to cut recipes out of my myriad stack of magazines. Sigh  . . . I need a spa day. :)
So how was Easter? I love Easter crafts and wish I would have made more this year. (lazy-
itis
!)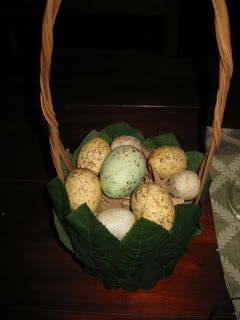 I did fill my leafy basket with some cute speckled eggs. I really love how this turned out! And how simple. I love that!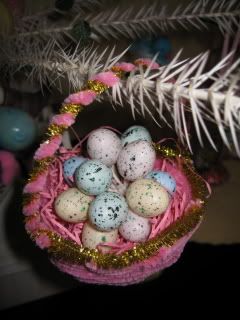 And look how cute my little chenille baskets look with speckled eggs!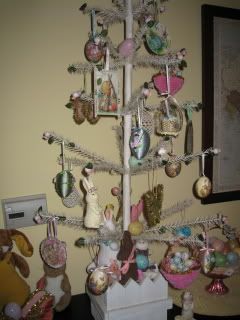 Don't they look adorable on my Easter feather tree? As I've said before, Sarah sent it to me and I love it more and more each year. You can see Sarah's tree
here
. So cute!
Something new I tried this year, chocolate covered strawberries. With
soe
help from my sister these were very easy and were a huge hit.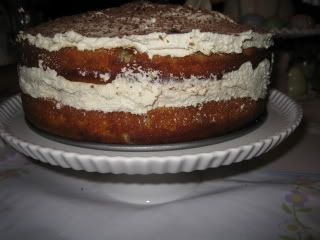 I made another
Tiramisu
. I added less Kahlua this time and it was even better. Who would have thought LESS alcohol would be a good thing?
LOL
Here is my super cute nephew Christopher enjoying his
thrifted
bunny. 
All in all it was a fabulous day. :) 
Please send me some good vibes to get off my butt and get some things done. It's about that time for me to drag the sewing machine out and attempt to make something presentable.