As you know, I am always on the look out for vintage in the thrift store. While it is readily found in antique stores and at flea markets, thrifts are a different story. So it's such a thrill to uncover vintage articles and of course I always pick them up either for myself, friends or the shop.
Usually my "route" in the thrift store includes stops at the linens, books, jewelry and housewares. I rarely look at clothes anymore though something possessed me to peek at the costumes last weekend.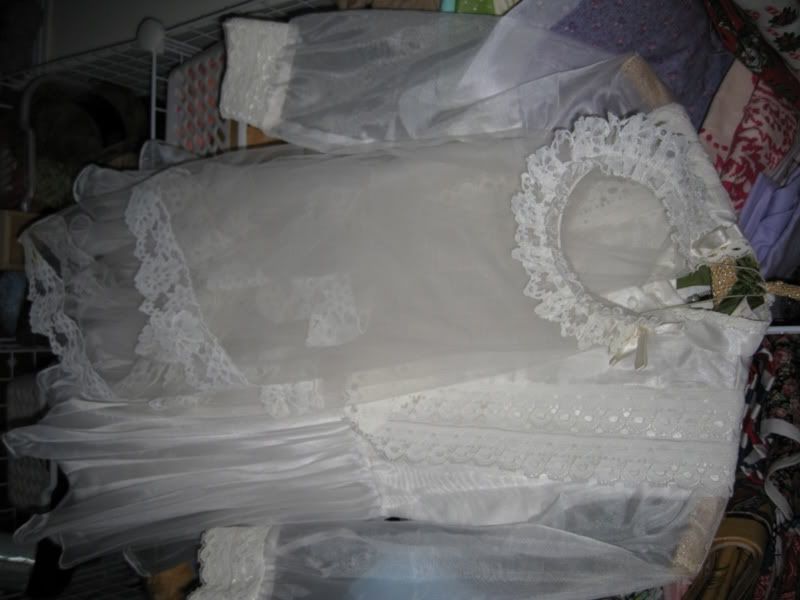 A vintage little girl's communion dress complete with veil. I know I didn't NEED it but I couldn't just leave it there either. (I'm sensing a pattern with me, are you?
lol
) And see that hanger? It's covered in crochet in gold thread and has a
soft green
velvet ribbon. The dress was hanging on it at the thrift and I didn't even have to ask the lady if I could have it. :)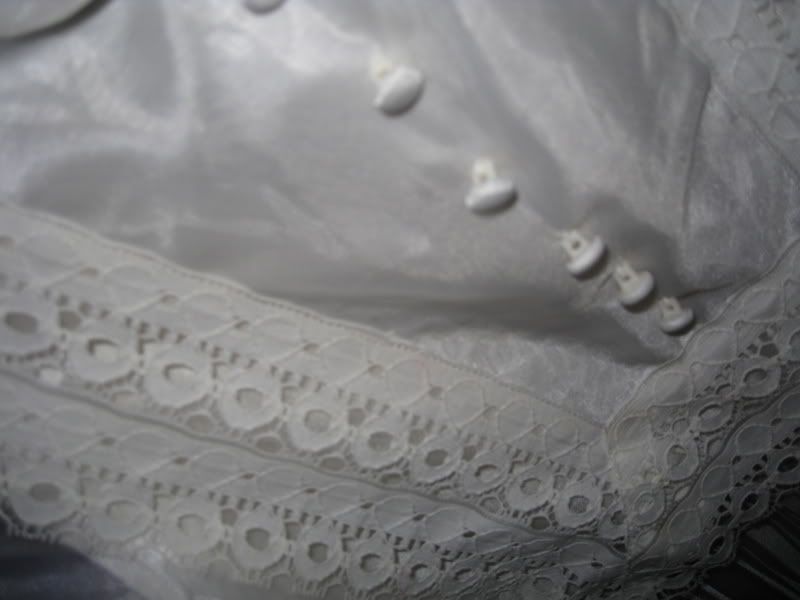 Sweet buttons on the bodice and eyelet lace . . . so cute!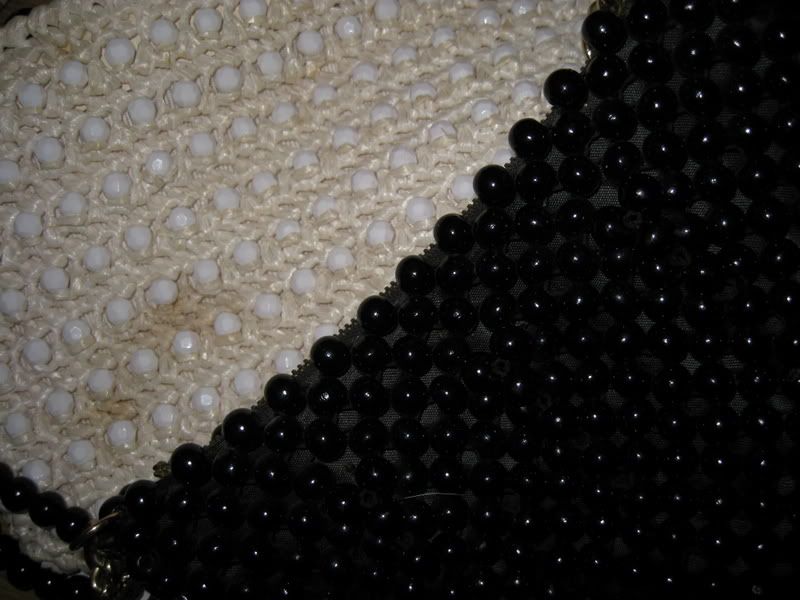 Also found at the thrift, two vintage beaded bags. I doubt I'll be parting with these! :)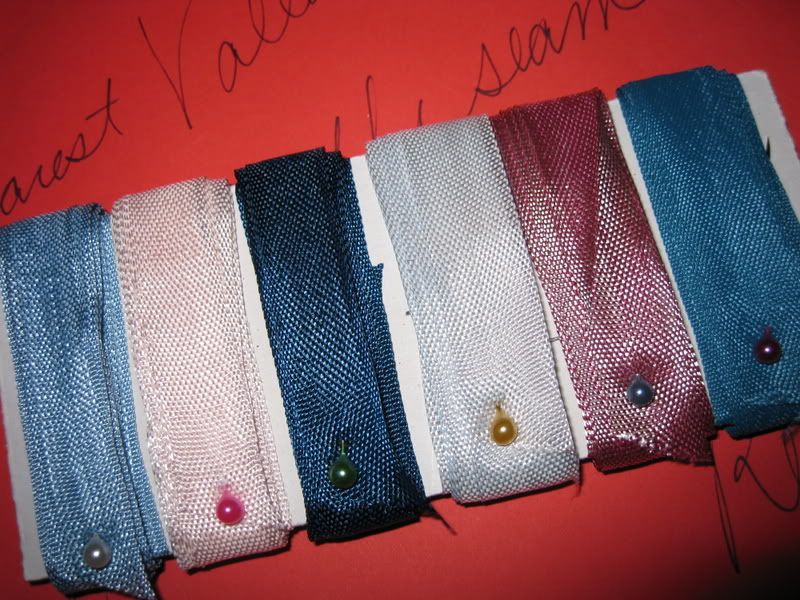 This is the same thrift where I found that gorgeous seam binding. I wrapped some up to send to
The Queen
and hope to offer some cards like this in
The Shop
soon. It really is lovely and I have more than I'll ever use. :)
And how is little Lincoln doing?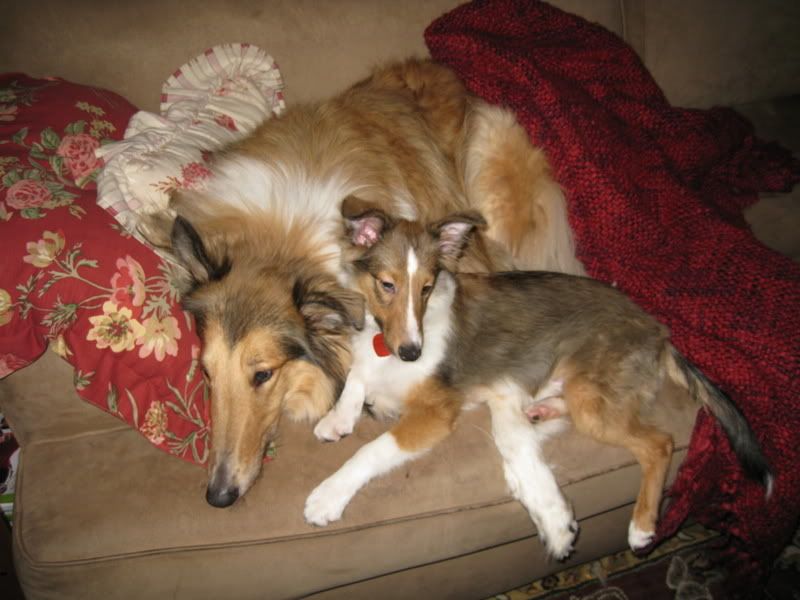 Spending some quality with our larger version of him. :)
Have a wonderful weekend!
RR