First . . . the winner of the yarn holder is . . .
Jenn
! Woo
hoo
! Jenn, send me your address. I've been using my yarn holder quite a bit, I think you'll enjoy it. :)
Now on with the Holly Jolly . . . Christmas has come to the Thrift Store.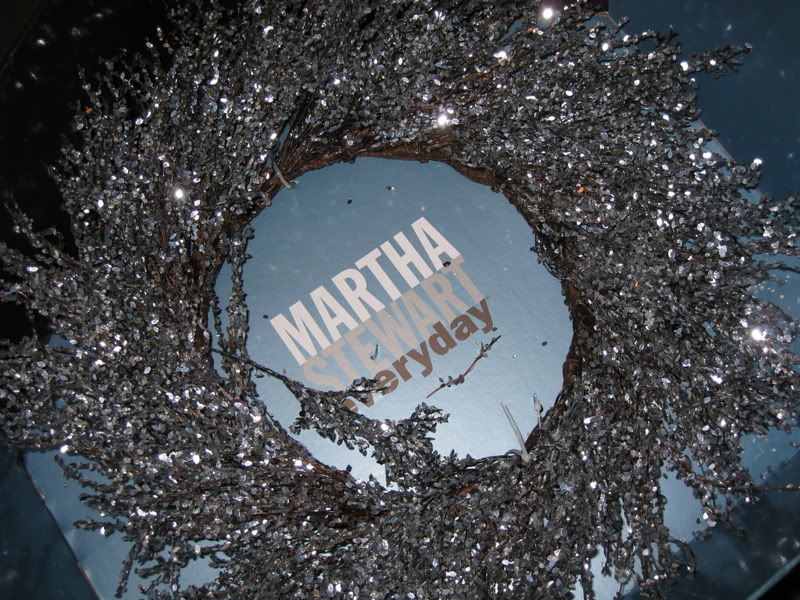 All of a sudden K Mart cast offs have been showing up in the thrift I frequent most often which means Martha Stewart Everyday items. I was quick to snatch up this fun silver wreath and . . .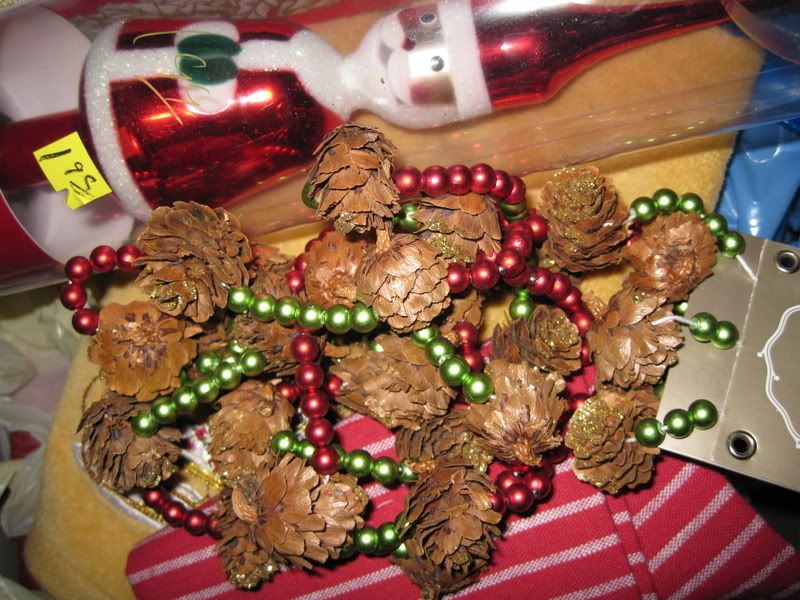 . . . this super cute flocked
Santa
tree topper and sweet pine cone beaded garland. A few weeks ago I also picked up 3 feathered cardinal ornaments as well.
Now while I like much of Martha's holiday line you know my heart skips a beat for vintage!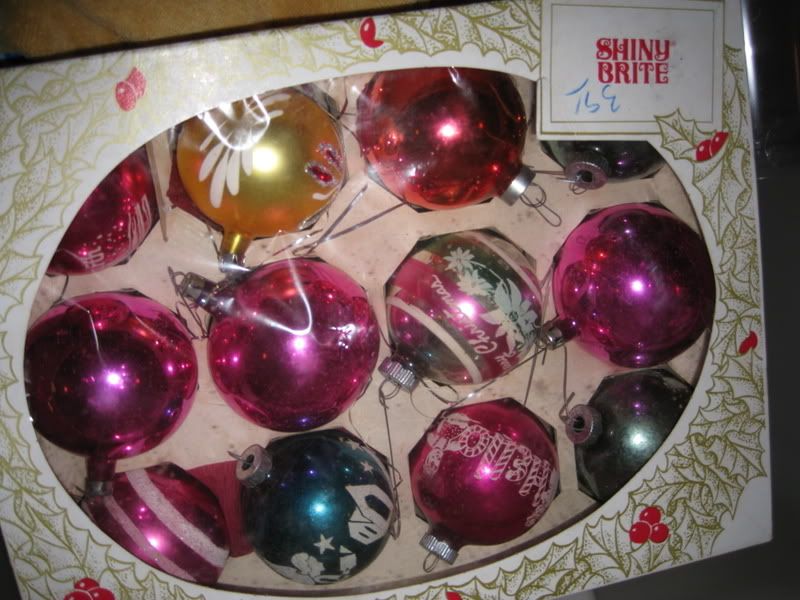 To say that I was excited to find this box of Shiny
Brite
ornaments is an understatement! These are rare in the thrift,
particularly
still in the box. My favorite Shiny
Brite
balls are the ones with words on them and there are quite a few in there!
I'll be heading to my Mom's for a long weekend of
thrifting
and crafting. I'm hoping to happen
upon
some more fun holiday decorations. When I return I'll be listing quite a few vintage Christmas items in
The Shop
so stay tuned!
fondly ~
Rebecca