A new president? Yes. But that's not what I am talking about.
I went to the mall last night
to
buy a new laptop. But that is not what I'm talking about either.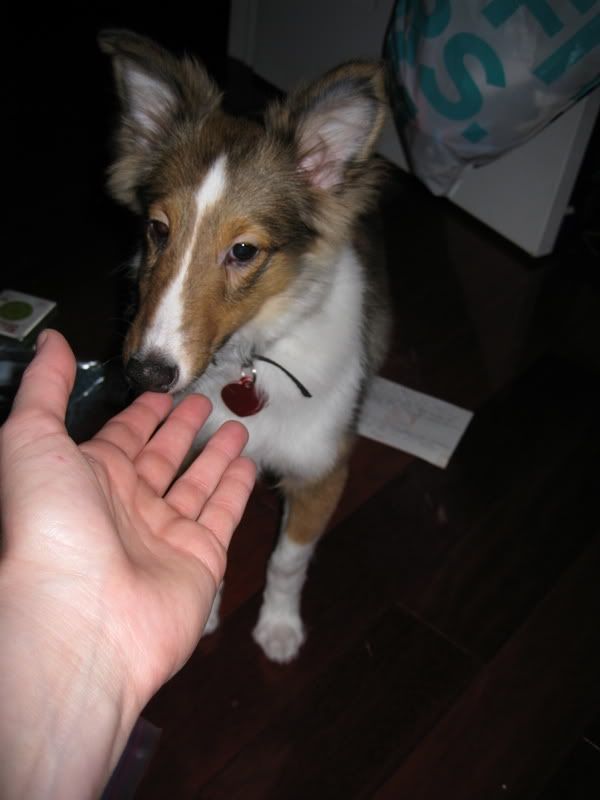 Meet Lincoln. Our new puppy. I'm turning into the crazy dog lady over here. But I couldn't leave him behind. Lincoln is a 4 month old
Sheltie
who weighs about 6 lbs. We named him for President Lincoln since we got him on Election Day. I wish I had better pictures but it's hard to get him to sit still. Wish me luck and if anyone has any handy house training tips, let me know!