I've found some interesting things at thrift lately. Usually I fill my cart with fabric, books and the occasional pot or pan. Now I'm still doing that but I've netted a few treasures as well.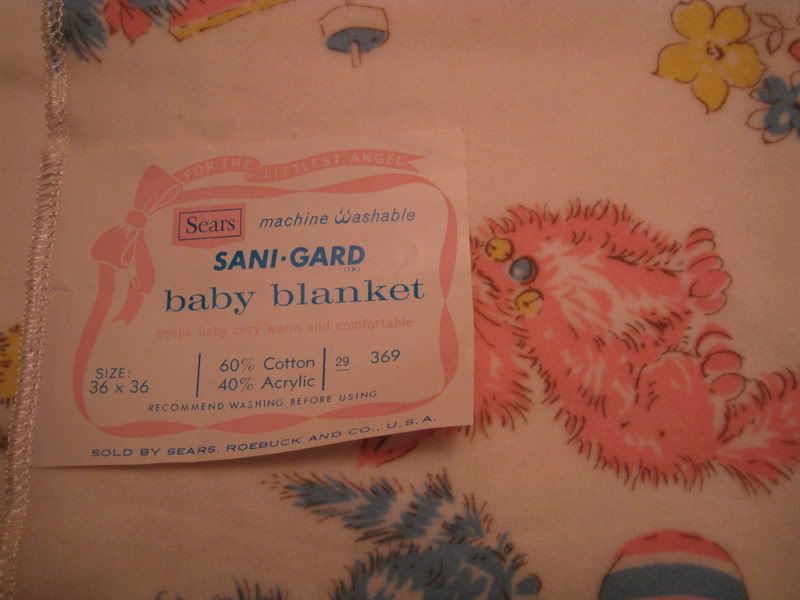 I spotted this in with a big
jumble
of baby blankets. I didn't even notice the tag when I grabbed it.
It's adorable! And in perfect shape. Sorry for the dark photo.
This was the same day I found the baby book from 1977, also unused, and this too cute pillow case: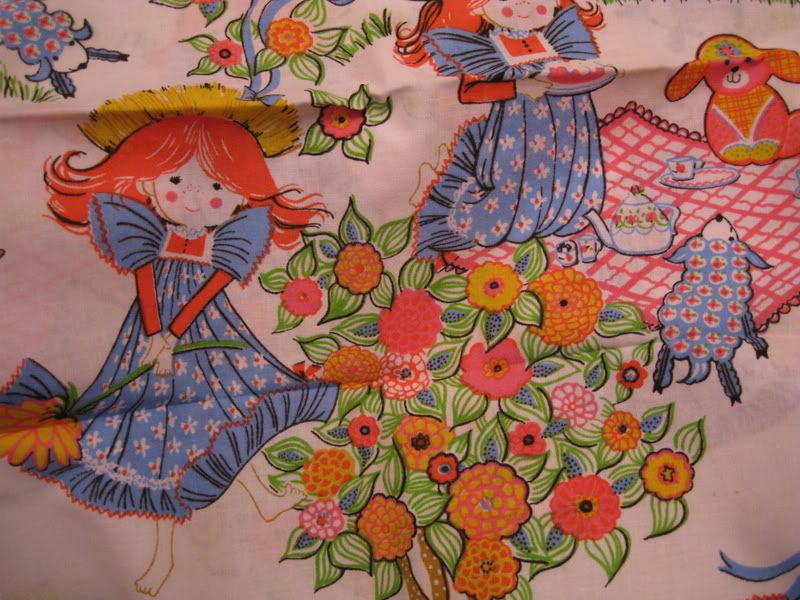 Don't you love it?? Now what to do with it? I'm sitting on a huge pile of vintage pillowcases right now that I was going to list in the shop but sales have been slow and I don't want to incur more listing fees right now. I just don't know what I want to do with all of them.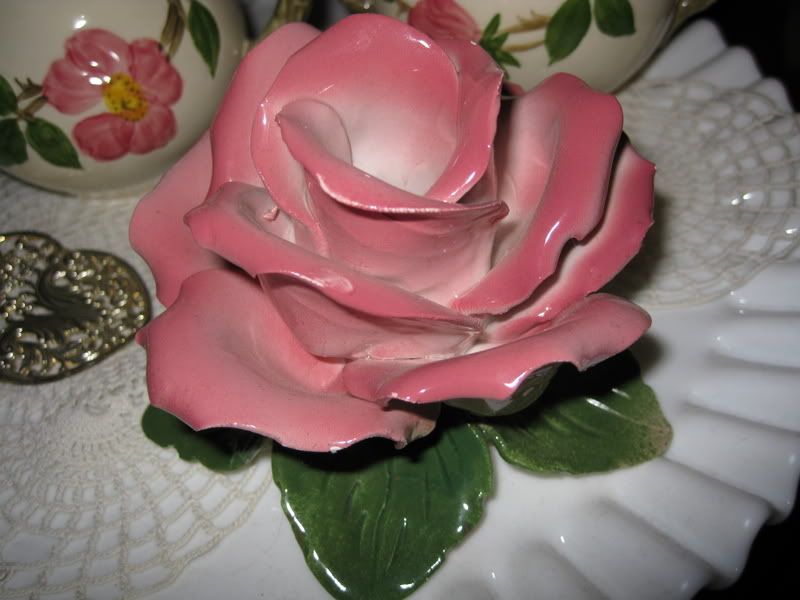 I love this rose candle holder! It says made in Italy on the bottom and it matches my Franciscan ware perfectly!
So I've felt lucky lately. I hope it continues, I plan to hit the thrift tomorrow while running errands.
Well my friends, I've decided to go computer free for a few days so have a wonderful weekend and I'll be back next week hopefully with more treasures to share!
Cheers!
Rebecca