Aww
. . . you guys . . . thank you so much for making me feel better about that disaster with the Tea Shop. Everyone of your comments was so kind and heartfelt. It truly made me feel loads better. I still have a few to answer and I will do so but for those of you whose email does not show up on comments THANK YOU. Thanks to everyone. I think my next step will be to send a certified letter and we'll go from there. I've been informed that their website is unavailable now.
Hmmm
. . .
Anyway, enough of that talk. I've been really trying to be productive and use up some of my supplies.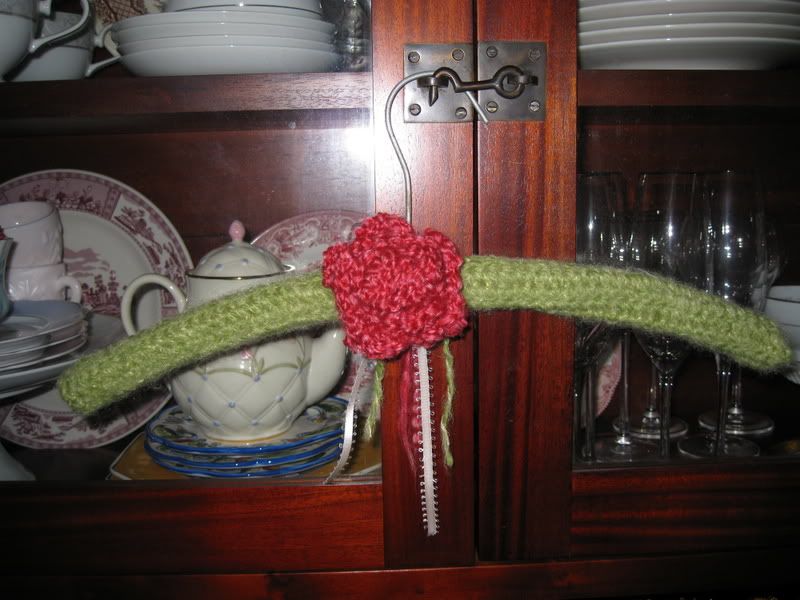 These came out quite a bit cuter than I thought. I made two in this green pattern and two in this pink: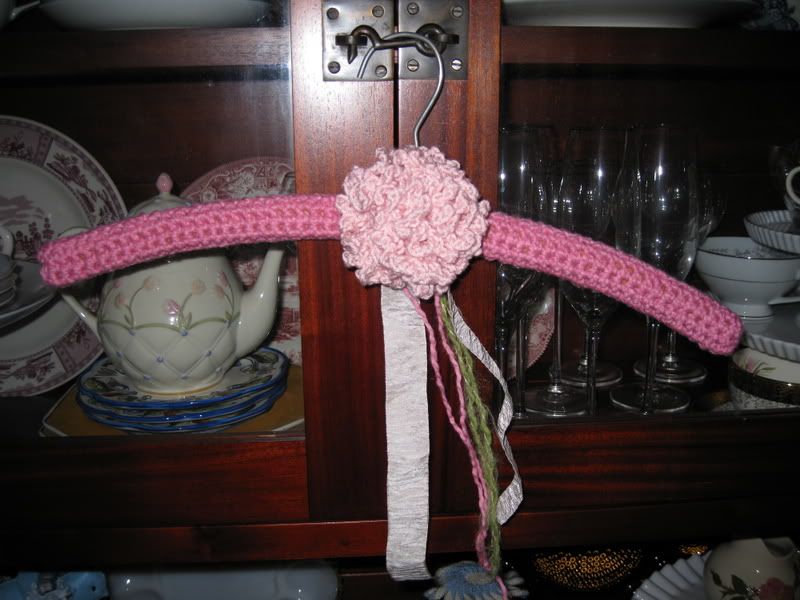 The covers are just single crochet sewn over the hangers (I just eyeballed the length and width) and the flowers are from
Nicky Epstein's Crocheted Flowers
. The red rose on the first hanger is actually the one shown on the cover of the book. It's a good source if you want to be able to make different flowers but her
projects
are a bit crazy as usual. I don't see my self crocheting a bridal bouquet of wedding lilies any time soon. :)
Another great scrap yarn project is the potholder. And since it's summer . . .
Who doesn't love a watermelon potholder? I know
Shara
sure does! Pop on over and ask her how many she has in her collection. :) These came out nicely! Made with the cheap Lily cotton I can't seem to resist.
Hopefully I'll keep up the momentum!
Thank you again for all the support! Stay tuned, giveaway coming soon!
RR