Remember my
Land of Misfit Toys
? Well I finished one*, can you believe it?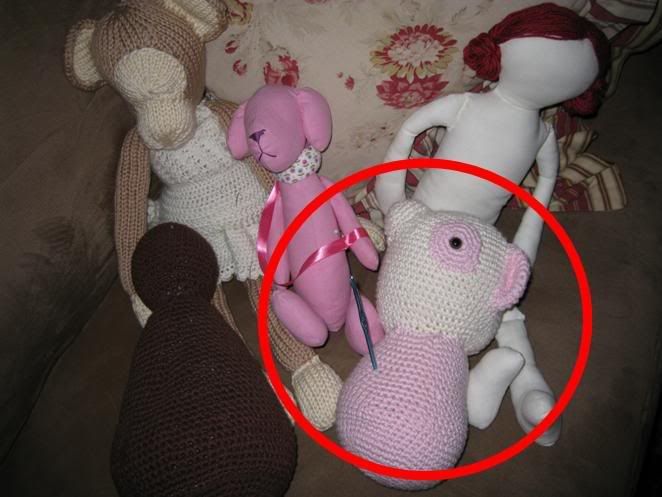 See pink panda here? He actually survived being stabbed by the crochet hook (see it sticking out of his chest?) and went on to become . . .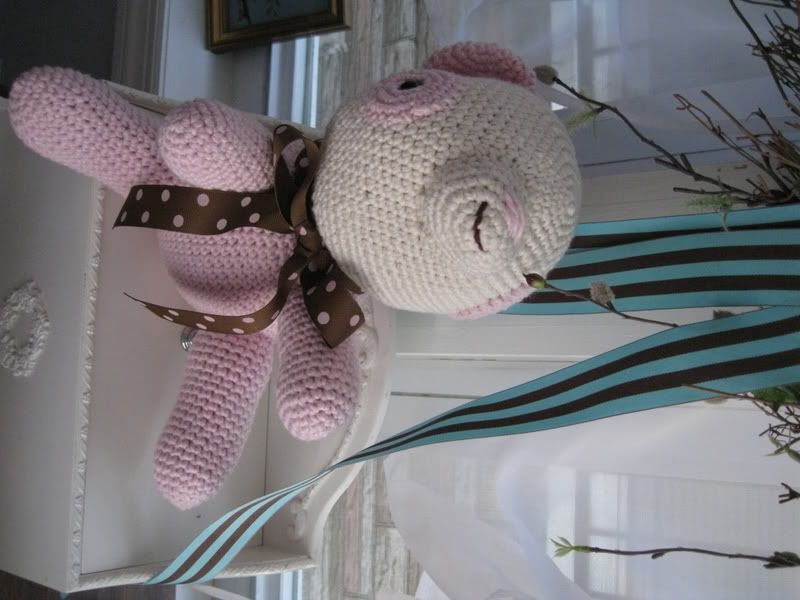 Super Cute Pink Panda With Polka Dot Necktie. :) However, I think I'll call him Percy.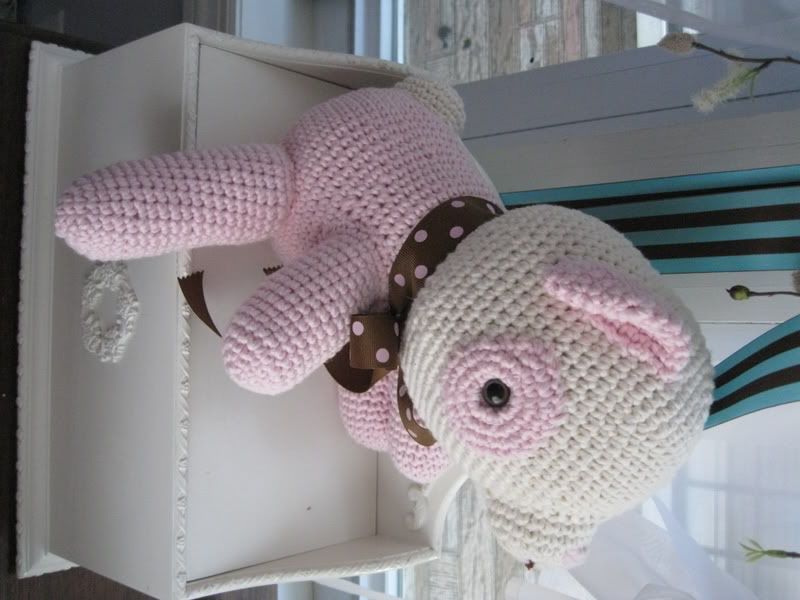 It's difficult to tell from these pictures but he really is quite adorable. And as he is made from the softest cotton yarn I'm sure he's soon to be squashed flat from hugs. That is if I can bear to part with him . . . we'll see. :) Percy is perched on a recently thrifted Shabby Chic box I found for $6. I can't resist anything by Shabby Chic it seems.
Panda pattern is from the current issue of
Knit 1 Magazine
. Though I had to do my body all in one color as I ran out of white yarn. Nice.
I also added some new goodies to
The Goodness Shop
: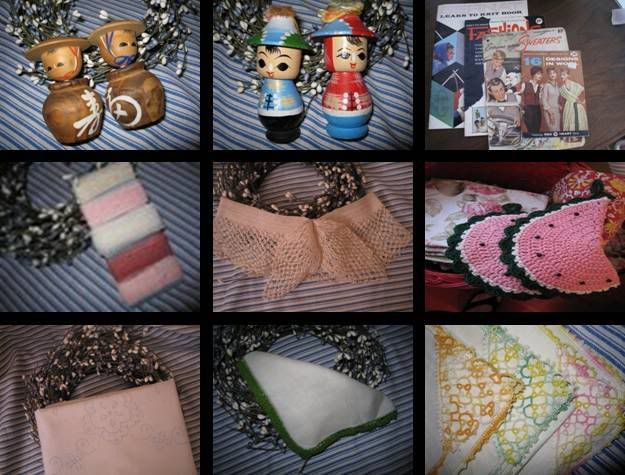 Vintage
Kokeshi
dolls, vintage knitting pattern booklets, some soft pink seam
binding
, a hand crocheted lace collar, one of my watermelon potholders, vintage muslin pillow cases stamped for embroidery and of course, more vintage hankies.
I have more fun things to list including some vintage trim:
that I scored this weekend while
thrifting
with
Catherine
. Once I untangle it of course.
fondly ~
Rebecca
*technically I'm "finished" two as I decided not to finish the Hershey Kiss Kid
LOL
.