I love to make baby things. Whether I need a gift or not. They're cute and usually quick. My favorite kind of projects! Here is
the afghan
I made for my cousin: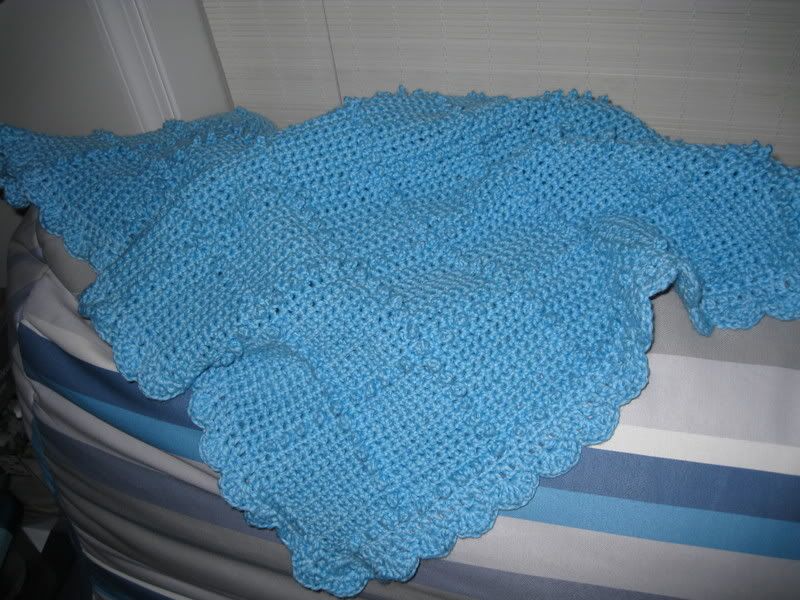 I love this blueberry hued yarn. It's
Bernat
Cotton Tots and it's always soft and easy to work with. This was a quick to crochet pattern and would make it again. I also sent these along with it:
I didn't make them but they were too cute not to share. Are you dying? Seriously, I can't think of a single cuter thing. :) My cousin Karen should be having her
little
guy any day now!
For some reason I can't seem to remember to take pictures of actual finished items. Like this little elephant seen here with no eyes.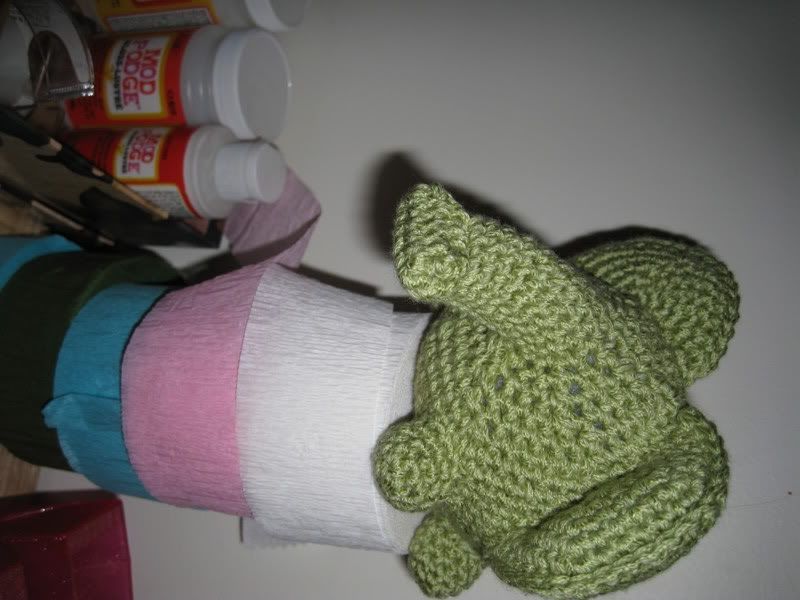 I did give him eyes, don't worry. He is now being loved by a friend's one year old. I think he is popular because you can grab him by his ears and his trunk. :) I would love to find a way to make him into a rattle. I'm worried, of course, about safety so I'm not sure what I could put inside. Any ideas?
I also made this sweet baby sweater: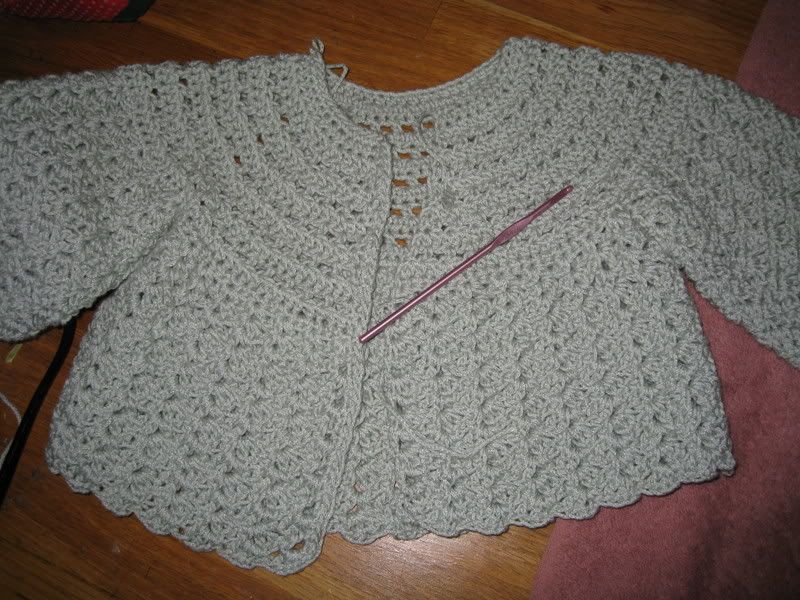 This was a "just because" project and I finished it last night. I love this pattern! I also made a smaller one in peach with a matching bonnet. Once I finish up a bonnet to go with the green sweater and get some
little
buttons I'll be putting them up in the
shop
. I also will have two
crocheted snakes
and maybe a few elephants up for sale soon, too. Vintage wrapping paper will be listed after the holiday. I seemed to have deleted all 40 pictures I took of it and need to redo. Ugh.
And speaking of the shop, I just lowered the vintage trims to 75 cents a yard!
Come by for a visit
!
Cheers,
Rebecca