Whew! I forgot how much work it is to load stuff on Etsy. Seriously! And try doing it by mobile broadband! (Though I must admit, my little-air-card-that-could has been performing quite well go Sprint!)
All sort of goodies over in
The Goodness Shop
for you including some of my hand crocheted tea cup pot holders and baby things. I hope to get some snakes loaded up there next week. I also included loads of vintage trim that is sold by the yard and some rick rack and seam binding. I'll be adding treasures as they come including vintage pillow cases and collections of buttons and little bits for altered art and jewelry making.
Here is a sample of some things in
the shop
now!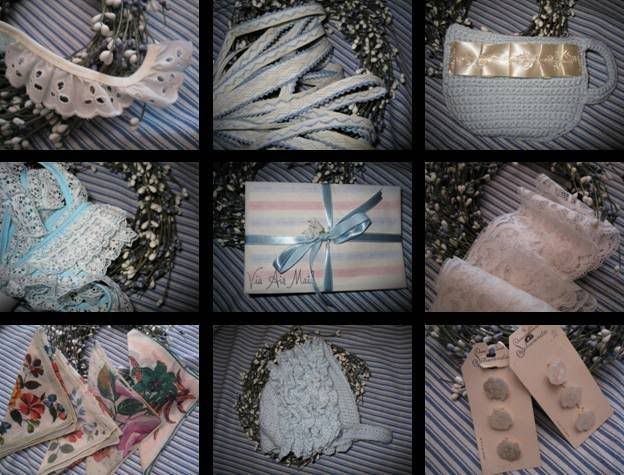 And next week I'll be listing a bunch of sweet vintage wrapping paper.
Come by for a visit
!
cheers
Rebecca