Hello! I'm back from my wonderful girls only bachlorette weekend AND I have my camera. :) So need less to say, no more babbling posts about projects past. I'll be sharing some bachlorette goodness later this week once I receive some photos from the other girls but I'll sum it for you with three little words DIRTY GOOD FUN. ;)
So let me jump right in with some wedding projects:
We made 25 hotel goodie boxes. As the theme is sweets we wanted them to look like bakery boxes full of yummy surprises.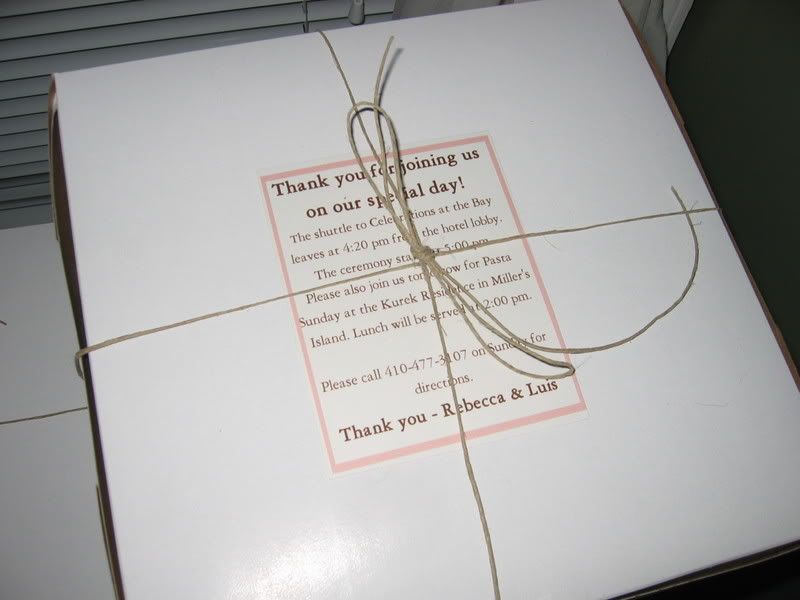 The boxes are filled with champagne splits, plastic champagne glasses, almond rocha, cookies, crackers, biscotti, coffee and a whole host of other goodies.
We also wrapped the bridesmaids gifts: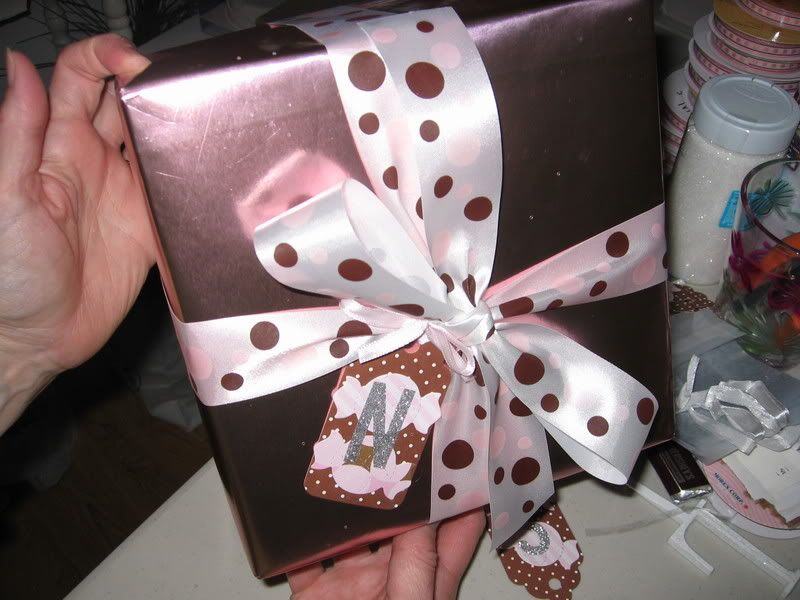 The paper is a metallic pink and very difficult to photograph. I am loving that ribbon though and my tags came out quite cute as well. I love sweet shop colors!
We also glittered 48 votives for a glittery snow like effect:
They should sparkle quite nicely I think. We are winding down on wedding chores. Only programs and petal cones for the chairs in the ceremony room.
Now that I have my camera back I'll be doing a lot of catching up. I have loads of thrifted items to share and tomorrow, I'll finally be able to show you the wonderful ribbon hanging/banner made for me by
Heidi
!
Wednesday is the send out date for the Pink and Brown swap, if anyone hasn't heard from their swap partners please let me know!
ciao - Rebecca