Just a post about things that are making me happy!

Annie's Bunny Grahams
- I love them all but my new favorites are Bunny Friends which is a mixture of honey, chocolate and chocolate chip.
Made from organic ingredients and with only 20 net grams of carbs in 30 cookies I can have these as a snack with only a small amount of insulin. (130 calories and 4.5 grams of fat per serving!)
Too Faced Walk of Shame Collection
- a gift from my sister!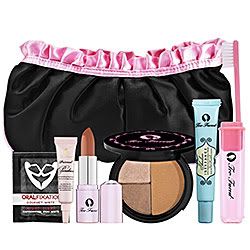 A great collection with the best lipstick and palette. I think any complexion would work with these shades and LOOK at that cute bag!
My new Tarina Tarantino bracelet
.
Cute, right?? I got it as a free gift with purchase at Sephora!
I love Le Sport Sac bags and my latest set, found for super bargains at Marshall's, is in this super fun pattern:
I have the duffle, the tote bag and today I found the make up bag. Le Sport Sac discontinues their patterns pretty quickly and since I never buy them at full price it's pure luck to find any that match on the clearance racks!
And a crafty love? These
sweet paper mache eggs
from the latest issue of MSL: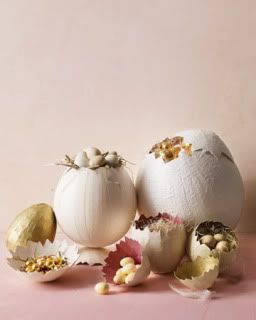 Wouldn't they also make the cutest orange pumpkins in the fall?
So what are you loving these days? Write a blog post (or a Facebook note) and leave the link in the comments section!
cheers
~RR