I'm so behind in the times. I'm not exaggerating. I JUST started watching Grey's Anatomy. Um, yeah. You can't make that up. So the places and things I'm about to share with you are probably old news but they are brand
spankin
' to me.
Have you visited
Pimp Stitch
? They have collected some of the most fabulous sewing, needlework and all around crafty tutorials out there. Some of my favorites: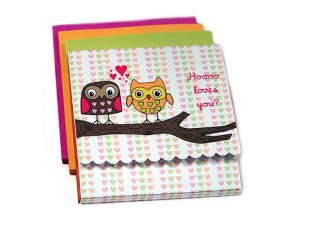 photo courtesy of Pimp Stitch
Printable Sticky Note Cozy
. Who doesn't want to pimp their Post Its??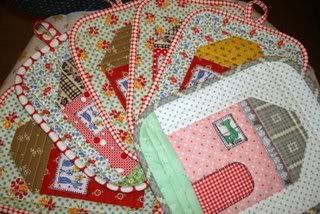 photo courtesy of Pimp Stitch
Doll House Potholders
. Hey, if I'm cooking, I'd better be surrounded in cuteness.
Another new favorite blog is
Happy Loves Rosie
. I want my blog to look like that.
I discovered it over at

Lollishops

which is also quite cute.

And have you started your Easter crafting yet?

Hmm

? Well how about those super cute polymer bun-buns?


photo courtesy of Swirly Designs

From, ahem, 2009. So last year? I think not.

So yes, I'm behind the times, but I'm having a great time being inspired. Now if only I were home in my craft room (and it was miraculously clean and tidy) and I wasn't exhausted all the time. A girl can dream . . . look out May, I'll be back and rarin' to go!

Anything new to share with me? And I don't really care how new it is. :)



xoxoxoxo


~RR