Hello! Remember me? I haven't had much to post about lately it seems. My crafty
mojo
has gone missing and I've been looking EVERYWHERE for it! Finally, after many tries I did manage to start knitting a hat. Seriously, it took me FOREVER to cast on a project I actually liked!
Yeesh
!
And
thrifting
has been sad as well. I read in a magazine that second hand store sales are up 47% from last year! That must be where all my stuff is going. I did manage this fun find: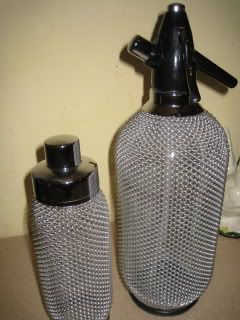 I believe these were made by
Sparklettes
but I'm not sure. They are both well made and are nice heavy glass. The seltzer bottle was $7 and the shaker was $3. A bargain! I love the look of them. They seem to never have been used, they are so clean! I have ordered some CO2 chargers. Wish me luck! :)
Also gathered over the last few months is this impressive stack of aprons: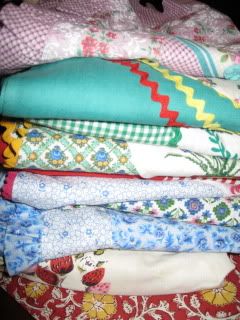 I've been lucky with these for sure. I also kept three others that aren't shown here. I will be listing these in
the shop
soon and there are some real beauties! If I can get off my lazy butt and get it done that is.
And now for the swap - I would like to host a pink and aqua swap. If you would like to sign up please leave me a comment and make sure I have your email! You can also email me at
goodnessshop@gmail.com
.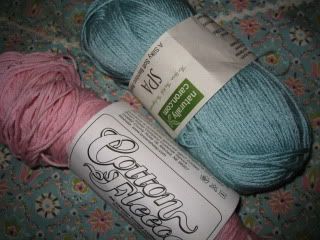 Details:
I Heart Pink and Aqua Swap
Sign up by: Friday August 7
th
Send out by: Friday September 11
th
(I am giving a long time on this one because I will be on vacation at the beginning of September and I am sure many of you will be busy with end of summer events as well)
Please send your partner a swap themed in pink and aqua. Include at least one hand made thing, one craft supply and one
thrifted
item. Please spend approximately $15 on your swap not including shipping.
Anyone interested? Please spread the word!
xoxox
RR