Our 4th of July weekend was lovely. We spent most of our time eating and enjoying friends and family.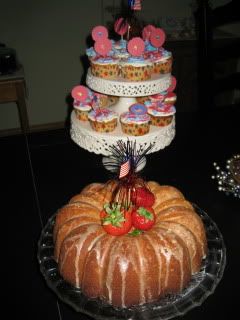 There were, of course, delicious desserts including cupcakes made by Mandi and a lemon bundt cake made by me. (The cupcake picks were made by
Jane
, Mandi's partner in the red, white & blue swap!)
Made also made her famous apple pie!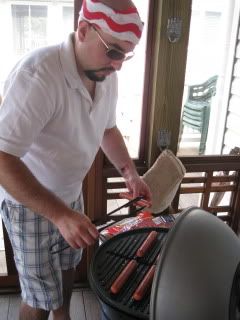 My DH manned the grill and made enough hot dogs, hamburgers and brats to feed an army!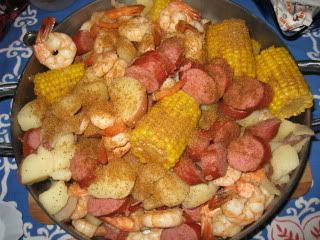 We also made a shrimp boil that was delicious!
Even the puppies got into the spirit though Mandi's dog Teach doesn't look like he's enjoying that hat too much.
Lincoln just lounged the days away.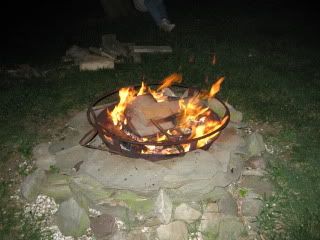 We rounded out the weekend with a nice fire in the pit . . .
Which my dad enjoyed from the hammock swing.
A wonderful summer weekend don't you think?
I'll be back next week with some shop updates and that pink and aqua swap I've been yammering about!
hugs
Rebecca