Okay now, a show of hands . . . who out there REALLY thought I was going to finish up other projects before playing with my new yarn stash?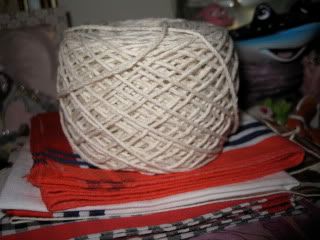 Okay, don't be shy, admit it . . .
No one? I guess I am predictable. :) I couldn't wait so I rolled up one hank of the cotton silk (which was a nightmare, don't ask) and started on the garden plots.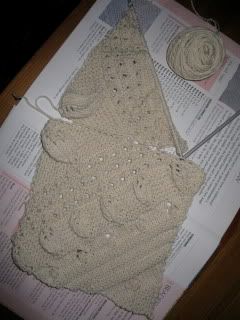 I like it and think it will be lovely. I should get 2 squares from each ball and with 20 plus skeins I'll have enough to make the 36 square pattern and edging. It will probably be a bit heavy and if I had a choice I'd use a different kind of yarn but I have this and so be it. I'm off shopping anyway. I have WAY more stuff than any one person needs. So stand by for updates on my afghan!
hugs
rr