Giraffe legs are long . . .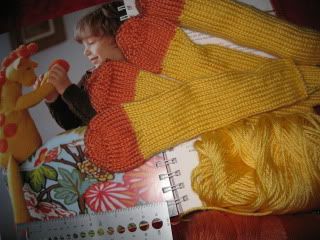 And I hate making pom-poms . . .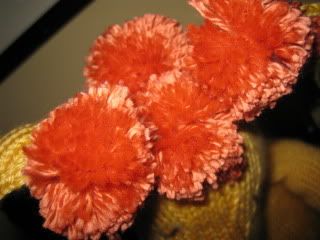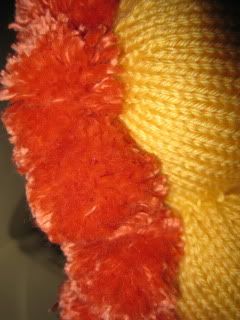 But I'm really happy with the way my latest project turned out. It's a gift so I'll have to share the full view at a later time but it's way cute. I'm sure she's figured it out by now but this little guy will be for my new nephew who we expect to arrive in mid May. Hope he likes his Auntie's hand made toys, lol.
Too bad making pom-poms is a pain in the butt, I sort of want one of these: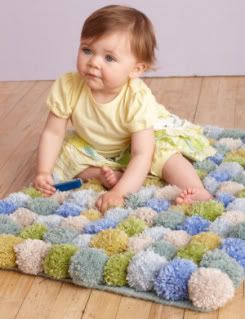 Doesn't that seem like it would be perfectly squishy under your toes? Wanna try? Pattern found
HERE
.
I've been writing a bit over at The Examiner. Check out my articles:
New Year, New Crafty You: Counted Cross Stitch
New Year, New Crafty You: Piecework Magazine
Crochet Your Own Swiffer Cover
Warm Up with Faux Fur Sewing Patterns
Learn to Make Floral Clay Stamped Clay Bangles with Paper, Plate and Plane
Free Knit & Crochet Slipper Patterns
Valentine's Day Craft: Gum Ball Necklaces
Thanks for reading!
Ciao ~ RR