I'm starting to resent snow. Enough already!! More snow showers on Saturday AND next Tuesday? Really?? Not much accumulation but still messy and slick and generally mayhem inducing.
So how does a girl whose taken to wearing her growing out unruly hair in twin pony buns battle the cold winter winds?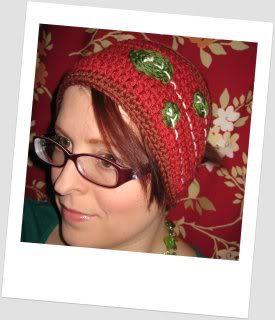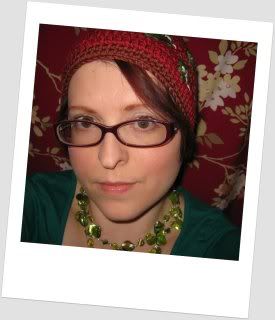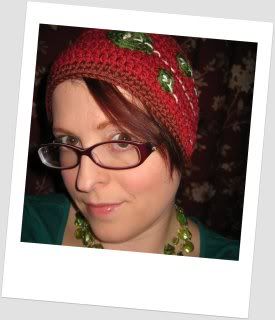 An updated version of a vintage ear warmer pattern from an old issue of Crochet Today. I LOVE how it turned out! Can't you tell from my mini self portrait session?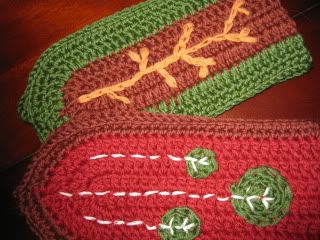 They are so quick to make that I made a second one the next day. I'm not loving the embroidery on the brown one as much but I'm thinking of adding some off white buttons to those branches. What do you think?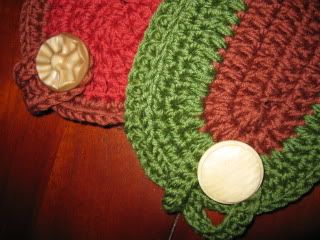 I changed up the pattern a bit by doubling the yarn and adding a loop and button instead of ties. It was nice to finally use some of the vintage coat buttons I've been hoarding. This is a great stash buster project and everyone can expect one for Christmas next year. You have been warned.
ciao ~ RR