The rest of the ornaments arrived from the Goodness Girls just proving again why our annual ornament swap is my favorite!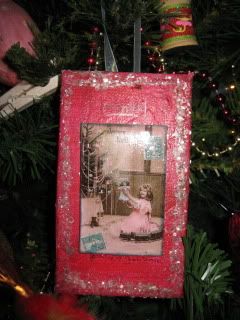 First up from Jodi is this adorable plaque with vintage postcard image. Red? Glittery? Vintage? Perfect!
Then this package from Leigh Ann came the next day: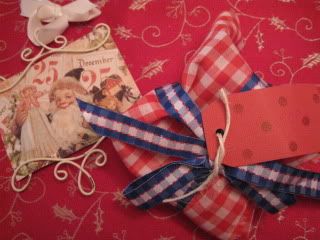 Her love of Texas shows!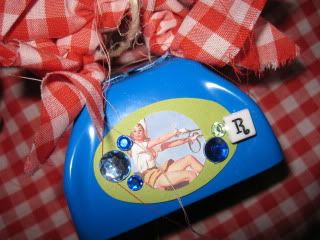 A cute vintage cowgirl blue bell! I tried to photograph this one on the tree but this picture looked a lot better.
And then yesterday Heidi's ornament arrived:
Don't you just love it?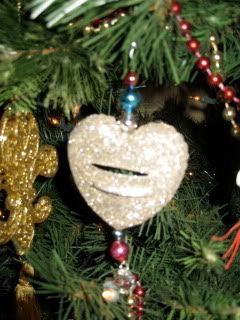 Clever and adorable!
Thank you girls, yet again your ornaments are some of my favorites and will have places of honor on my tree.
And remember when I posted the dresses that I made for this year's ornament and said I got the idea from The Felt Mouse?
Here is the link to her original creations
. Thanks, Jen!
I hope to be back to post before the holiday!
ho ho ho
Rebecca