Okay, that title is overly dramatic but that is how I am feeling today. After actually putting some thought into where the camera might be I quickly found it. So without further ado . . . the big reveal. ;)
First, a bit more detail on that St. Marta statue which may be my favorite find of the day: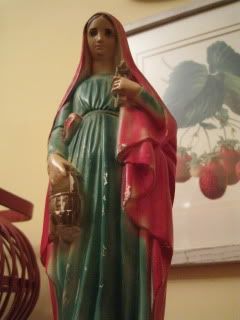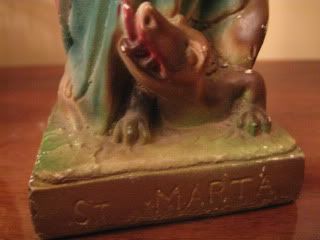 I didn't even notice she was on a blanket marked "everything $1.00 each" before I scooped her up. Also rescued from that same blanket:
A sad little piper pepper shaker without a mate, one of those sweet angel bells from Japan and an old diary: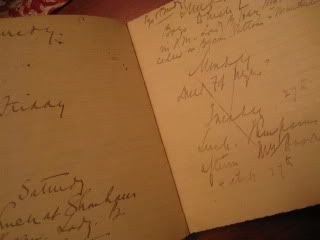 Not much is written in the diary (and I can barely read the writing) but still a fun find for a buck. In fact, I only paid $3 for all 4 things as I was cracking the guy up but picking and putting down the diary several times while murmuring "no more books, no more books."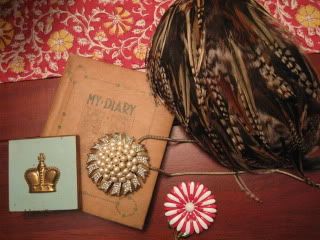 I also snagged a fabulous chippy aqua compact, gorgeous brooch style necklace, enamal flower pin and feather headband style hat.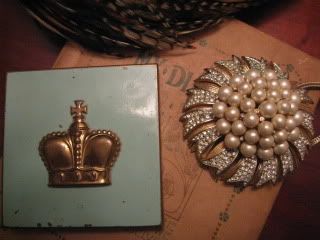 Maybe the compact is my favorite find? Or perhaps the necklace?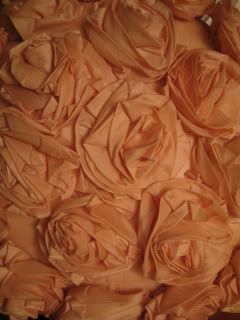 Or maybe it is this? What is that?
Why it's a gorgeous round silk rose covered boudiour pillow. The epitome of shabby chic. And last but not least: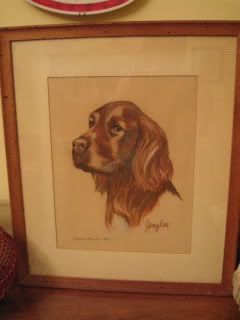 Yes, I know it is an oddity but I just love it. It is a charcoal portrait of someone's beloved dog "Jingles." It is dated 1956. I saw in some magazine where someone did a wall collage of all dog portraits.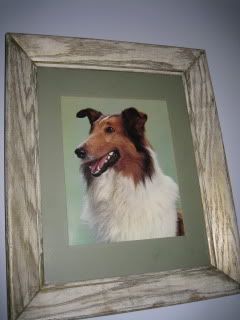 I already had this one which was found at this very same flea market a few years ago. It is a photo but I think will go nicely with the new one. Quirky but unique, no?
Happy hunting!