Happy New Year. :) I've neglected my blog a lot lately and have made it one of my resolutions to post more, craft more and take more photos.
Speaking of resolutions, a few years ago
I bought a doll house
. It's been sitting in the basement since then ( yes for FIVE years) and I've finally decided it's time. So one of my New Year's resolutions is to build the doll house. I'm off to a great start: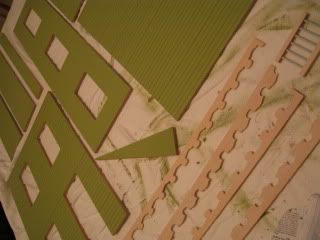 Step one is to paint the outside and all of the trim.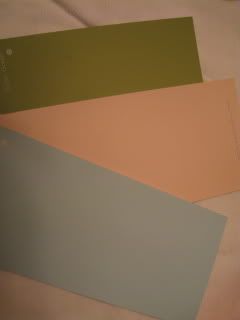 I'm using
Safari Green by Glidden
for the main house. For the trim I'm using
Ballet Slipper
and
Aegean Blue
by Martha Stewart Living. I've ordered the stain for the roofing shingles and hardware for the door. I ordered them from
this fabulous site
. This will be a big project and I'm expecting a lot of cursing to go along with it but I'm looking forward to the challenge. The kit I'm using is
Allison Jr. from Real Good Toys
. It says it's an easy to assemble model. I can only imagine the more difficult ones. :)
Wish me luck!