Whew! Where HAVE I been? I cannot believe it's December already! I'm glad I started my holiday crafting in October because I've had a bit of the lazies the last week. All that turkey and stuffing certainly didn't help. :)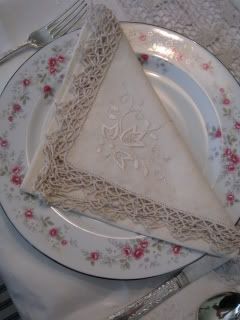 Thanksgiving was lovely. We haven't been home to my parents for Turkey Day in 4 years so it was a nice change.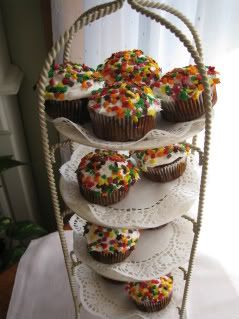 I made gingerbread cupcakes. Mmmm . . . I used a Trader Joe's gingerbread mix from last year I found hiding in my cabinet! Way to use what you have, no?
Now I am back home and back to feeling overwhelmed. I don't know why I put so much stress on myself! I mean SERIOUSLY. Why am I freaking over getting the house clean and tree up? It's supposed to be fun! So from now on NO MORE STRESS. Are you with me?
So now I'm headed to my sofa where I plan to finish knitting the scarf I'm making for my boss and I'm going to ENJOY it. I'll have projects to share soon including some really cute diorama jewelry box ornaments. :)
cheers!
Rebecca
PS - some fun vintage holiday items to go up in The Goodness Shop this week!